22nd Oct 2021
HIGHLIGHT OF THE WEEK
Earlier this week, I had the privilege to attend the first school concert of this year. It was wonderful to hear and see our musicians playing a wide variety of music genres across a range of instruments, from the delicate sounds of a violin to the full-on Thrash metal drum solo (which certainly acted like a double espresso to my ears). Thank you to all the parents who came in and supported the event, and a special thank you to Maddie in Year 11 who provided the technical support for the performers.
The School Council met this week, led by the Head Boy and Head Girl. They are now in the process of formulating the areas that they wish to present to the Senior Team in School and the School's Trustees. Once these presentations have been completed, we will be publishing the areas they have raised.
COVID MEASURES
Thank you to everyone who has continued to ensure that their children are using lateral flow tests on a regular basis. This is certainly helping to identify cases which is, in turn, helping to slow down the spread of the virus locally. Our numbers in school are still relatively low compared to the others in the local area this week.
You would have seen that the infection rate is increasing in the local area. As a result, we have decided to take the following steps for when the students return after the half-term break on 8 November as a precaution. We are doing this to keep as many students in school in lessons and enjoying extra-curricular activities that are so important to their development and well-being
Mask will need to be worn in any indoor communal areas. This means in corridors, the Sixth Form Common Room, Durning Room and also the Dining Hall while moving around
While queueing outside for the Dining Hall and Street Kitchen
Our assemblies will go back to being online to avoid having large groups indoors
Students may wear masks in classrooms if they wish
Students need to ensure that they are using hand sanitiser
When a member of the household tests positive, then all members of that household need to take a daily lateral flow test for seven days – if this is negative, they can still attend school
During the next half-term, we have the school production and a Year 13 Subject evening. More information will follow about these two events once we get a clearer picture closer to the time.
We also ask that students test at least twice a week using a lateral flow test and go for a PCR test if they test positive or have any symptoms. An up-to-date list of symptoms can be found here
Thank you for all your support in keeping our environment as safe as possible during this difficult time.
REMEMBRANCE DAY - POPPIES ON SALE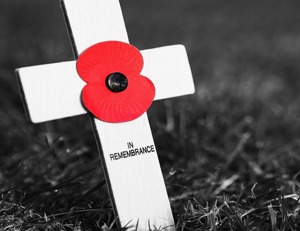 From Monday 8 November our Sixth Form students will be selling poppies around the school site as we are now able to accept cash donations. They will be visiting tutor rooms during registration every day that week and if you would like to purchase a poppy, please remember to bring in your donation.
On Thursday 11 November there will be a whole school Remembrance Service held on the astro-turf. Students who are in the Cadets may wear their uniforms on the day.
CLOCKS BACK! DARK NIGHTS AHEAD
We'll soon be setting the clocks back an hour and summer-time will end. The resources below will help remind children, including teenagers, about road safety and keeping safe in the dark.
Teaching Road Safety: A Guide for Parents

Safety First – Cycling at Night
Teaching Road Safety: A Guide for Educators
Road Safety Teaching Resources for Children
Keeping Children Safe in the Dark
ANTI-BULLYING WEEK
Anti-Bullying week is coming up after half-term and the Anti-Bullying Alliance have put together this parent pack for your information or visit their website: For Parents and Carers (anti-bullyingalliance.org.uk)
STUDENT NEWS
ESAA CROSS COUNTRY CUP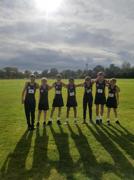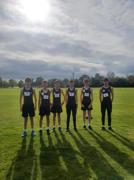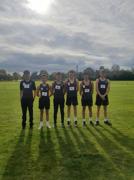 Following on from the success of our Girls' Cross Country team, last friday was time for our boys to rise to the challenge and represent Charters at the Berkshire round of the English Schools Athletic Association (ESAA) Cross Country Cup, hosted at the Berkshire County Sports Club in Sonning.
We took three age category teams and raced in a format that saw the positions of the first six runners across the line make up the team score with the top three teams continuing to Regional Finals.
In an event that was all about how quickly you could run, we had three last minute volunteers to make it possible to enter a Senior team and would like to thank Luca, Arjan and Aske for stepping up on the day.
Overall, a strong performance and great team spirit demonstrated by all three teams when supporting each other's races:-
· Our Junior Boys came 2nd with Harry and Lucas coming in the top 10.
· Our Inter Boys came 1st with Dylan, Isaac and Thomas coming in the top 10
· Our Senior Boys came 3rd with Hari and Will coming in the top 10
It was a fantastic sporting afternoon which saw all students embrace the Charters ethos of Unity Respect Excellence. Congratulations to all the teams who will now go onto compete in the Regional Finals.
MOCK TRIAL COMPETITION
This week we launched our participation in the Mock Trial Competition organised by Young Citizens. This competition is open to all students in Year 9. Mrs Phipps, together with previous entrants Tia and Joseph from Year 12, attended Wednesday's Year 9 Assembly to introduce the competition and the year group have now had an opportunity to register their interest – an amazing 30+ students have expressed their willingness to participate. After half-term, a team will be put together with students taking on roles including Magistrates, Prosecution and Defence Counsel and Witnesses. Participants will work together as a team to investigate a legal case and put together their arguments for the defence and prosecution. They will then take part in a trial against teams from other schools and under the supervision of local magistrates. If you would like more information about this competition please have a look here: https://smartlaw.org.uk/mock-trials/magistrates-court-mock-trials-teachers/ Watch this space for news of our progress.
NOTICES
COVID VACCINATIONS OUT OF SCHOOL
The school-aged immunisation team have been advised that from next week all children and young people aged 12-15 who have NOT received the Covid-19 vaccination in school will be able to access a single dose of a COVID-19 vaccine via the National Booking System (NBS).
This offer will vary dependent on where you live e.g. GP, mass vaccination centre.
You should receive a letter from the National Team outlining this 'Out of School' offer, which will advise who is eligible and how to book.
FIREWORKS AT ASCOT RACECOURSE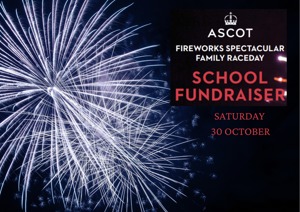 Don't forget to use the reference CHARSCHOOL when you order tickets for the fireworks at Ascot Racecourse online.
The annual spectacular will take place on Saturday 30 October.
Charters School is one of the organisations that will benefit from tickets sales and if you are planning to attend, please use this link to save £3 on the gate price and generate a free 15% donation to Charters School by using the reference CHARSCHOOL.
Last time this event took place our school received over £500 in commission, so please don't forget to use our reference.
STUDENT UNIFORM
We have been very pleased with how the greatest majority of students are maintaining our high expectations of school uniform. We do know that this will be due, in no small part, to the reinforcement of our expectations at home.
Over the half-term break students have the opportunity to re-set and focus on getting things right. There are few things that we have noticed that have been creeping in and want to rectify. They are:
Jumpers being worn instead of blazers. Both can be worn, but a blazer is worn before a jumper and must be consistently worn around the school.
Jumpers being tied at the back. This should not happen.
Tutors and Heads of Year have been reminding students this week, and the students have responded well, as they invariably do. Please could we ask for your continued support in making sure that students leave home in the morning appropriately dressed in full school uniform? As we have said before, we want our primary focus to be on student well-being and the quality of education that we provide so we expect students to arrive and remain smartly dressed. Thank you again for your support here.
PARENT SESSIONS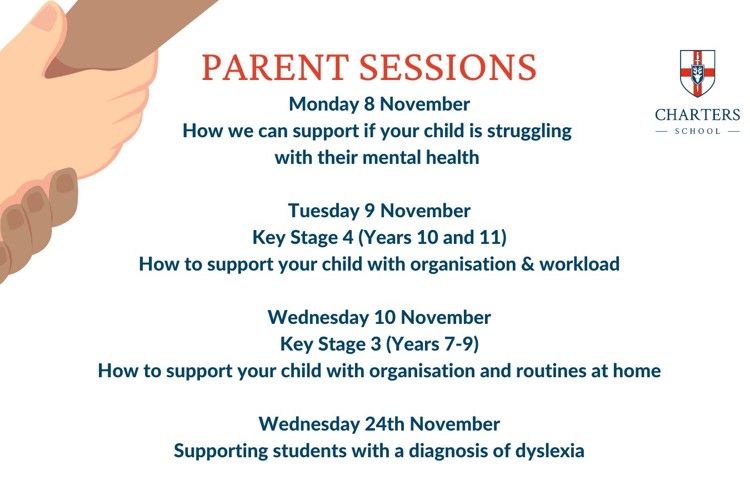 BA APPRENTICESHIP OPPORTUNITIES

British Airways Customer Service Apprenticeship and Business Professional Apprenticeship (Formerly known as Head Office) are now open for applications!
To support students understanding of the programmes we are running a Live Q&A with our current apprentices that students can join. Visit this link to register for a webinar about an apprenticeship that interests you: https://careers.ba.com/meetandgreet
Information below on our current apprenticeships:
Apprenticeship Opportunities
Visit https://careers.ba.com/apprentices
Customer Service Level 2, 18 Month Apprenticeship (April and September 2022 cohort start dates)
Business Professional Level 3, 3 year apprenticeship (previously known as Head Office. September 2022 start date)
No qualifications are needed to apply for these apprenticeships, although a GCSE in English and maths is desirable. Students can apply as long as they will be aged 16 by the start of the apprenticeship.
Inspire Team
Postal Address: British Airways PLC HABG , PO Box 365, Waterside, Harmondsworth, UB7 0GB

For more information about our school programmes, please visit:
https://careers.ba.com/work-experience
STUDENT WEBINAR - MEDICAL WORK EXPERIENCE
On Wednesday 27 October 2021 the Education Project Group will be hosting their first webinar for aspiring medical students of this academic year.

In this webinar, they will explain everything students need to know about medical work experience; why is it important, what they need to learn from it, how to get it and how to reflect on their work experience. Work experience is an essential part of Medicine applications so it's crucial they understand every aspect of it.

Topic: Medical Work Experience - All you need to know
Date: Wednesday, October 27
Time: 07:00 PM (London time)
Registration Link: https://educationprojects.co.uk/medical-work-experience-all-you-need-to-know/
Admission: Free

If students cannot make this time, the webinar will be available to watch on-demand on their YouTube channel the following day: https://www.youtube.com/medicalprojectsofficial
COMMUNITY
ASCOT RACECOURSE CHRISTMAS POETRY COMPETITION
Key Stage 3 students (Years 7-9) have been invited to enter the Ascot Racecourse Christmas Poetry Competition.
To enter, students should write a poem on one of the following themes:
When Rudolph became a racehorse
When Santa came to Ascot Racecourse
The elf who became a jockey
The competition will be judged by Clare Balding and there are some fabulous prizes on offer: £200 Waterstones voucher for the school, £50 Waterstones voucher for the winning student plus tickets for parents / carers to the race day on 18 December.
Please submit entries to Mrs Phipps via email by 22 November: l.phipps@chartersschool.org.uk