Supporting Your Child's Learning
Parent Sessions – Supporting Your Child
Each term we shall be running short online sessions covering common areas of interest to help you to support your child during their time with us at Charters School.
Presentations will last 20-30 minutes.
Book onto any session up to 48 hours before to receive a secure Zoom link. All sessions will start at 5:30pm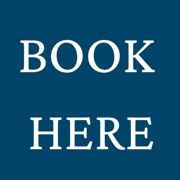 Once the session has taken place, links to the PowerPoint presentation will be available below:
October Sessions:
Covid 19 recovery – How we can 'bridge the gap' together
November Sessions:
How we can support if your child is struggling with their mental health?
KEY STAGE 4 - How to support your child with organisation & workload
KEY STAGE 3 - How to support your child with organisation & routines at home
Supporting students with a diagnosis of dyslexia
Upcomming Sessions from January 2022 to include topics such as revision and keeping students safe online. Details will be available before Christams 2021.
September Information Evenings
You can view the PowerPoint presentations from each year group's information evening by clicking on the images below.