Pride Soc.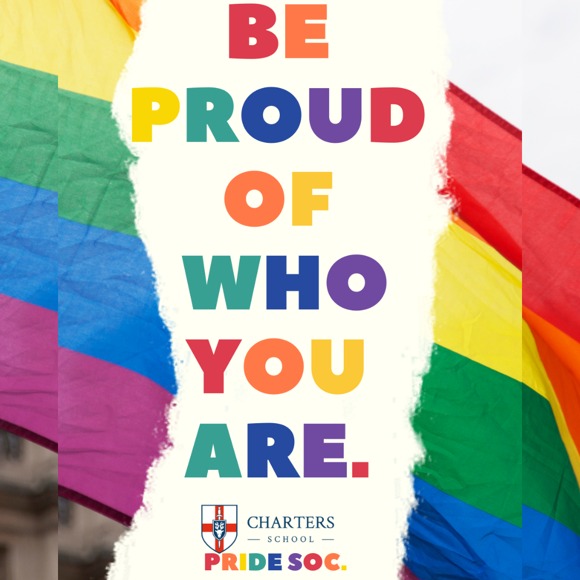 Everyone is welcome to attend our Pride Soc. meetings which are held in A10 at 2nd break on Wednesday Week B.
The meetings are a welcoming, safe space for LGBTQ+ students and allies & helps to raise awareness of our school's LGBTQ+ community. You can watch our advert for the society below:
Following feedback from previous meetings, we have recently introduced pronoun badges in school. One of our group members put together a few design options and we voted for our favourite to bring to Charters!
The Pride Soc. is open to ALL members of the school community. Watch the Allies film which was created by Charters staff and students to see how the Pride Soc. is helping to make our school a safe and welcoming space for everyone.
UNITY RESPECT EXCELLENCE