Year 7 Entry in September
If you are considering applying to join us in September 2024, we would like to offer you a warm welcome to Charters School.
Our values of Unity Respect Excellence run through everything we do as a school community as we know that individuals who can work as part of a group or team, support others to develop ideas and understanding, will excel in whatever they do. This will enable them to help shape the communities in which they live and work in the future and create a sense of belonging as individuals.
We are a school that fosters positive relationships across the whole community and is committed to ensuring that our students have outstanding learning opportunities across a broad curriculum. These experiences will help develop their curiosity so they can approach the future with confidence and optimism.
We have high expectations of our students in terms of involvement, work and behaviour. Alongside this, we support individuals to try new experiences to see how far they can go, whether in the classroom or through our extensive extracurricular programme; this helps develop an individual's creativity, resilience and empathy, which helps build individual character.
TRANSITION COMIC
Take a look at our specially created comic which has been designed to answer all the questions our new Year 7 students may have.
PLEASE LABEL ALL UNIFORM
We suggest that each piece of uniform is clearly named so that items can be found quickly and easily if mislaid. Any un-named items that are not collected from lost property at the end of each term are donated to charity.
You could help raise funds for our school and safeguard your belongings by using name labels from Stickins. They are quick and easy to use as there is no sewing or ironing involved and if you quote fundraising number 4071 when placing an order, Charters School will receive a small commission.

LET OUR STUDENTS SHOW YOU AROUND
Find out about our school from students who are already here by watching our videos below.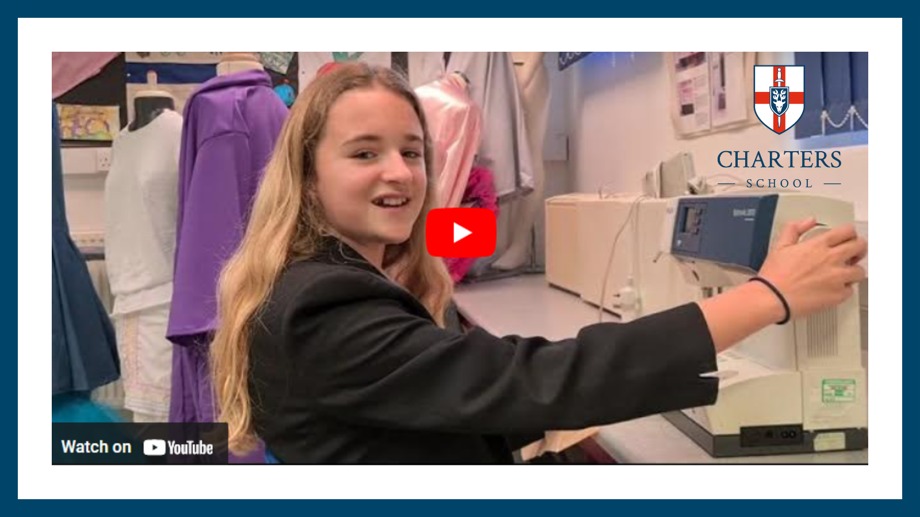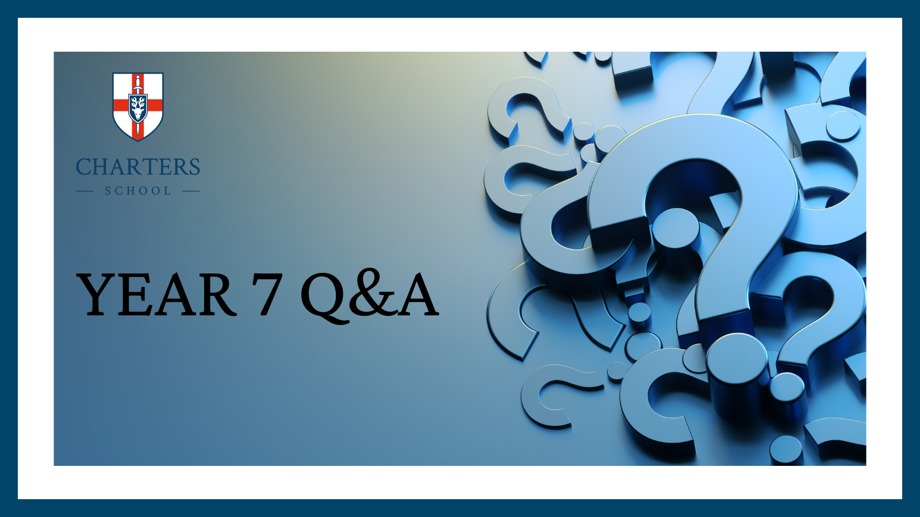 FURTHER INFORMATION
Year 7 Curriculum ContentParent Information Booklet - for Year 7 students (2023-24)
---