Enrichment Programme
ENRICHMENT PROGRAMME
At Charters Sixth Form we believe that to be academically successful you need to have a broad and well-rounded experience that goes beyond just studying. Along with many of the social action opportunities provided during the school year we have created an Enrichment Programme that sits within our curriculum time for all students to access and enjoy. Through active participation in one of our many different activities, students develop a sense of self, learn new skills, challenge themselves to do something new; all of which helps support a healthy work life balance.
Students are actively encouraged to take the lead and we are delighted to be able to support the development of activities that the students organise and run. Allowing them autonomy to decide what suits their needs ensures that all enjoy and benefit from a diverse programme.
These are some of the Enrichment activities that have been offered.
| | |
| --- | --- |
| Badminton | Japanese |
| Football | Chess |
| Fitness | Social Action |
| Moocs | Care Home Visits |
| Primary School Visits | EQP |
| Sign Language | Culture Club |

Hear about Tom's experience of our Enrichment programme: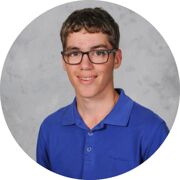 What I most enjoy about Sixth Form life is the range of extra opportunities and responsibilities that you can have. You are given a massive range of activities to choose during the Enrichment sessions, from sports to visiting local care homes. You are also encouraged to get involved in many other opportunities such as DofE, Music and social action groups, which are all enjoyable and help to improve your skills outside of the classroom.
NEXTGEN LEADERS
We recognise the importance of the Sixth Form as role models for our younger students.
Being the inspiration that encourages a student to continue their studies and aspire to follow in our students' footsteps is crucial and so we have created a programme that facilitates this.
Every Year 12 student is allocated to the department or year group of their choice for one period per fortnight. During this session they are deployed to work with individuals or small groups of students, supporting them in their studies and helping them to develop confidence and belief in their abilities.
This unique opportunity also allows our Sixth Formers to develop some of the key soft skills that employers look for whilst having the satisfaction that they are making a real difference to someone's life.
Hear about Tamara's experience of being a NexGen Leader: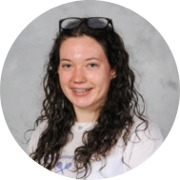 NextGen Leaders is a compulsory part of Sixth Form life. It involves choosing a subject you feel most confident with and once a fortnight, going to help a class in the Lower School with this subject. During the class, you may be going round helping everyone or acting as more of a 1-to-1 and helping one individual who needs some extra support. Personally, I've been assisting as a 1-to-1 with a boy in a SEN Year 9 English class. The class teacher has said since I started, he has made excellent progress in lesson participation, contribution and also regularly shows up for the class ready to learn. It has been a greatly rewarding experience knowing I'm making a difference to someone's education and I look to forward to continuing with this for the foreseeable future.