Trustee Board
WELCOME
The Board of Trustees of Charters School welcomes you to our school website. The Board play an important role in the life of Charters by helping to set the direction and ethos of the school. Additionally, we are responsible for ensuring that the school meets any relevant legal requirements. We do this by creating, and keeping under review, a policy framework that allows the Headteacher and staff to remain firmly in control of the day to day running of the school.
Trustees are all trained volunteers, with the Board of Trustees representing the school's key stakeholders: parents and carers (elected by other parents and carers) and the local community (mainly local people with particular skills and knowledge to contribute). We also have two co-opted Trustee who had particular experience that the Board was looking for. We are fortunate to have a broad range of experience on the Board, including some Trustees who have been involved with the school for many years.
The Board of Trustees is divided into three committees: Curriculum and Resources and the Full Trustee Board. Curriculum meets three times a year and the other two committees meet four times a year. This ensures that we are able to monitor activities in school and do our best to provide appropriate challenge.
We work with the school to make sure that the needs of the whole school community are met, and that Charters is a happy, safe and stimulating environment for every student and that they will look back on their school days as the best days of their lives.
If you require more information on any aspect of school life, we invite you to contact the school.
Charters School have the following Trustees:
6 Parent Trustees
4 Community Trustees
2 Co-opted Trustee
Headteacher
The Trustees are appointed for a four-year term. The Chair and Vice Chair are appointed by their fellow Trustees at the end of each academic year in July to start the following September. The Full Board of Trustees meets four times per year.
The Chair of Trustees is Richard Evans. He can be contacted via the Clerk to the Trustees - l.law@chartersschool.org.uk
BOARD OF TRUSTEES COMMITTEES
Resources - Chair of this Committee is Mark Holdaway
The remit of the Resources Committee is to keep under review the management of the resources of the school (finances, personnel and premises), to ensure that these resources are effectively deployed and to advise the governing board on all related matters.
Curriculum - Chair of this Committee is Richard Tyler
The remit of the Curriculum Committee is to consider all matters relating to student learning and achievement and the effectiveness of the school's curriculum.
TRUSTEE MEETING SCHEDLE 2021-22
THE ROLE OF THE MEMBERS AT CHARTERS SCHOOL
The Members of the trust have a different status to Trustees. Originally, they will have been the signatories to the memorandum of association and will have agreed the trust's first articles of association (a document which outlines the governance structure and how the trust will operate). The Members appoint Trustees to ensure that the trust's charitable object is carried out and so must be able to remove Trustees if they fail to fulfil this responsibility. The articles of association describe how members are recruited and replaced, and how many of the Trustees the Members can appoint to the Trust Board. The Trust Board submits an annual report on the performance of the trust to the Members. Members are also responsible for approving any amendments made to the trust's articles of association.
Additionaly, Charters School has seven people appointed as Members: Richard Evans (automatically becomes a Member as he is Chair of Trustees), Mary Breen, Stephen Humphreys, Neil Froom, Phil Patient, Jacques Van Eeden and Roisin Toner. MEET OUR MEMBERS
TRUSTEES WHO HAVE STEPPED-DOWN IN THE PAST ACADEMIC YEAR
Mrs Jo Dean (Term ended 21 March 2022)
Mrs Fareeda Qasim (Term ended 23 November 2021)
Mrs Julie Goodley (Term ended July 2021)
Mr Denis Raymond (Term ended May 2021)
MEET OUR CURRENT TRUSTEES
Community Trustee & Chair of Trustees - Richard Evans
Richard Evans - 17/01/21 - 16/01/25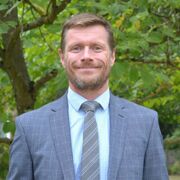 I have lived in the Sunninghill area for 40 years having been educated at St Michaels and Charters. I did a degree at Liverpool University and then a Post Graduate Degree at Cambridge. I have two children at Charters.
My career has been in Education. I have been a Headteacher of two primaries. I left to lead a large School Improvement Team for Surrey County Council. I then moved to work for a large Multi-Academy Trust leading the Education Team.
The Trust was made up of 30 Primaries and 10 Secondaries. My remit was to ensure the highest possible education outcomes in the schools.
Recently I have become the CEO of a multi- academy trust based in Oxfordshire composed of primary and secondary schools.
My reasons for being a Trustee is to share my specific work-related expertise, to provide a view point as a parent and to act as a critical friend to the school so that it can continue to provide the best possible learning opportunity to all students.
Headteacher - John Fletcher
John Fletcher - 01/09/20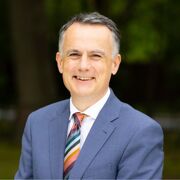 Parent Trustee - Peter Barralet
Peter Barralet: 10/11/20 - 23/11/24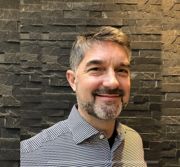 I was delighted to be successful in joining the board of trustees at Charters. As a parent of two children at the school, I have continued to be impressed by the quality of the education as well as the positive, encouraging environment. I strongly believe that the school system should ensure that all pupils are offered the opportunity to equip themselves with the best possible set of skills to reach their potential in our modern, global economy. It is clear that these skills may be very different to the traditional ones in the past. I personally graduated with an engineering degree, and have been fortunate in working internationally for a much of my career, both in large and small multinational companies. I hope to be able to bring some of that experience to Charters as it continues to progress and evolve in what are quite challenging times.
Parent Trustee - Martine Dodwell-Bennett
Martine Dodwell-Bennett: 19/04/21 - 19/04/25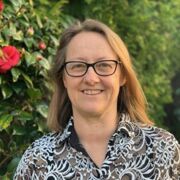 I am delighted to be able to serve the school and our community as a parent trustee. I have had three children attend Charters over the years, my youngest having joined Year 7 in the year of my appointment. It is a wonderful school with wonderful teachers, but it can achieve more, and I hope to be able to contribute to its future successes.

Our children's schooling is not just about academic success, although clearly that is a main aim, but it also needs to be focussed on giving our children the best grounding possible for life as an adult in a rapidly changing world. It is our responsibility to ensure that they find careers that enrich them, that they contribute to their communities, that they have healthy relationships and achieve positive mental and physical wellbeing, and that their time at Charters is both enjoyable and invaluable. We should do anything we can as parents, teachers and trustees to help achieve this.

I have been employed at a senior level in the technology sector for many years and have a broad business background across most disciplines and am keen to apply my skills wherever they may best fit during my time as trustee.
Parent Trustee - Mark Holdaway
Mark Holdaway: 18/05/18 - 31/10/22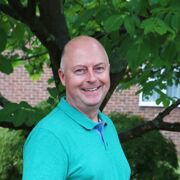 I have lived locally in Sunninghill and Sunningdale for nearly fifteen years and I have two daughters attending the school.
I passionately believe in the value of a robust state education system that creates opportunities for all young people to succeed, whatever their ambitions might be and wherever their talents may lie. As the first person in my family to go to university, I can see the benefits that further education and training can provide and I am committed to helping create similar opportunities for others.
My professional career in large multinational companies and medium-size organisations has provided me with good insight as to the hard and soft skills that businesses now require from the young people that they are looking to recruit. The companies that I have led have also grown quickly which required significant involvement in decisions related to financial investment and risk management.
Parent Trustee - Andy Smith
Andy Smith - 19/04/21 - 19/04/25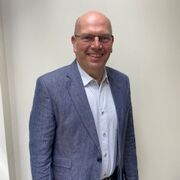 As a parent of two children attending Charters, I am delighted to be able to add to the community in which they both are thriving. I strongly believe in our education system and the opportunities it provides our young people. I am committed to enabling students to reach their own full potential, whilst enjoying their school years and developing rounded skills for whatever their future endeavours might be within the modern world.
As a Chartered Surveyor and have worked within construction and property throughout my career, leading teams to deliver projects from conceptional development to project conclusion. I enjoy my chosen profession and continue to learn and grow within it.
When not working and acting as a taxi to my teenagers, I enjoy refurbishing houses (generally the one we live in!) and family life - including our spaniels.
Parent Trustee - James Toney
James Toney - 01/03/22 - 28/02/26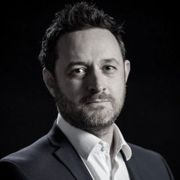 In 2021, I concluded a ten-year spell as a governor at my children's primary school, including seven as chair of governors. During this time, I led the school governing body through a strategic review, two Ofsted inspections, a multi-million-pound building project and the appointment of a new headteacher.
In my day job I'm the managing editor at a press, communications and media training agency in London, with responsibility for major event coverage, editorial strategy and our award-winning post graduate journalism training school, ranked the UK's number one since 2015. I also advise FTSE100 brands on their media profile and crisis communications strategies.
I have two children at Charters and I'm keen to offer my business and communications experience, and lessons from my previous governance role, to benefit the school and its community.
Parent Trustee - Sally Graham
Sally Graham - 01/03/22 - 28/02/26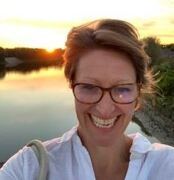 I am a professional fundraiser. I have worked at Cancer Research UK and been a Development Director at a London University. I am a former Trustee of the Microloan Foundation supporting female entrepreneurs with business loans and training.
I now fundraise for impact investment business, via a company that I founded, in order not only to leverage my network, but also to have flexibility to actively be involved in my children's education.
I am a mother of three. My eldest son is in year 7 at Charters; my other two children are Years 5 and 6. With my children's junior school, I have been an active member of the PTA. I recently raised £2,500 in a week using digital tools not staff and paperwork to fundraise. I am one of the parent-tutor contacts for my son's class at Charters. I like to be involved and know the community.
I am passionate about education and supporting children to be their best. I love the diversity of Charters (I have worked with Paralympian and Charters' Alumna Sophie Christianson) and am keen to ensure every child is given the opportunity and funding to thrive.
Community Trustee - Richard Tyler
Richard Tyler 16/01/21 - 16/01/25
(Initial Term as Parent Trustee from 17/01/2017)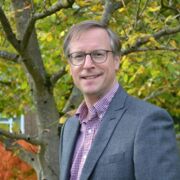 Having had both my children attend & then move on from Charters, I have seen at first hand how the school lives up to the ethos of Unity - Respect - Excellence. A Parent Trustee since 2017, in 2021 I moved to be a Community Trustee and have been the Chair of Curriculum Committee since 2018. My focus and energy is on supporting the school navigating difficult decisions where funding has not allowed us to offer the wider range of courses we would ideally want to provide our students with, as well as focusing on support for students impacted in their learning by Covid.
Community Trustee - Sandy Walia
Sandy Walia - 19/01/21 - 21/01/25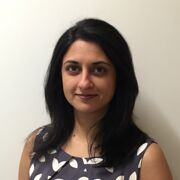 I am a proud parent to two wonderful boys, one of which attends Charters, and the other who will hopefully follow in a few years. I work in commercial finance in the healthcare sector and believe that I could apply my skillset to benefit and support the school. For me, it's all about giving back to the community and our children, and hopefully my time at Charters as a community trustee will make a difference.
Co-Opted Trustee - Leigh McKay
Leigh McKay: 23/03/20 - 31/03/24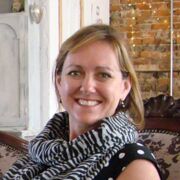 I am a proud parent of Charters School where my daughter attends. My two sons have recently completed their education here and it has provided an incredible start and solid foundation for them both. I was delighted to be co-opted as a trustee – to be able to join this very strong board and contribute towards continued success is what I am looking forward to being part of. Specifically, I aim to support the Safeguarding procedures, in looking to ensure all students get the best possible start. My professional background is not in education, rather wellbeing and mental health guidance to large organisations. If I can share any of this insight and make a small difference to support the school I will.
Co-Opted Trustee - Helen Holroyd
Helen Holroyd - 17/12/2021 - 17/12/2025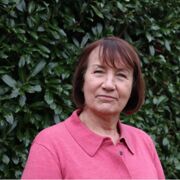 I am very pleased to be joining the Board of Trustees at such a well-respected and popular local school.
My professional background is in Education, working initially as a Primary School teacher in Inner London after completing my PGCE. I then qualified as an Educational Psychologist in 1983 and undertook a variety of posts in local authority psychological services in Warwickshire and Richmond upon Thames (which later became Achieving For Children), before retiring in 2015. I have lived in the local area for 25 years and have two adult daughters.
As a Co-Opted Trustee at Charters, one specific interest of mine will be in the development of pupils' wellbeing and resilience, especially during the transition phases of their school life. My professional experience in Special Educational Needs and Disabilities has also contributed towards a keen awareness around ensuring all young people are supported to achieve their potential.
Community Trustee - Nabila Tayub
Nabila Tayub 22 April 2022 - 22 April 2026