Immunisation Information
Immunisations for school aged children are administered by The Berkshire School-aged Immunisation Team
If you have any queries regarding your child's immunisations please contact
T: 0300 365 0077 Option 3: School Queries
Please note that Charters School is unable to respond to any queries.
MENINGOCOCCAL ACWY & TETANUS, DIPHTHERIA AND POLIO TEENAGE BOOSTER
This is scheduled to take place at Charters School on Thursday 19 May for Year 9 students. Click here to read the letter from Berkshire School-aged Immunisation Team. You will need to know the school code BK138823 to complete this form.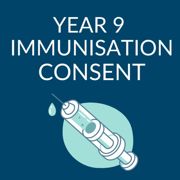 Please respond before 9am Tuesday 17 May after which the online form will close.
The teenage booster, also known as the 3-in-1 or the Td/IPV vaccine, is given to boost protection against 3 separate diseases: tetanus, diphtheria and polio.
Learn more about immunisations for young people
Who should have the 3-in-1 booster?
The 3-in-1 teenage booster is free on the NHS for all young people aged 14, as part of the national immunisation programme.
It's routinely given at secondary school (in school year 9) at the same time as the MenACWY vaccine.
Read answers to the common questions parents ask about the 3-in-1 teenage booster jab
HPV
Girls and boys aged 12 to 13 years (born after 1 September 2006) are offered the human papillomavirus (HPV) vaccine as part of the NHS vaccination programme.
The HPV vaccine helps protect against cancers caused by HPV, including:
some cancers of the anal and genital areas
It also helps protect against genital warts.
In England, girls and boys aged 12 to 13 years are routinely offered the 1st HPV vaccination when they're in school Year 8. The 2nd dose is offered 6 to 24 months after the 1st dose.
It's important to have both doses of the vaccine to be properly protected.
If you're eligible and missed the HPV vaccine in school Year 8, you can have it free on the NHS up until your 25th birthday.