17th Mar 2022
This week we have been celebrating all things Science related with a series of events, guest speakers, experiments and fun homework!
Mr Beckingham has been keeping everyone entertained with his high-explosive, science fuelled experiments each second break.
Below you can see Tuesday's experiment which demonstrated of an exothermic reaction! Ethanol vapor was ignited inside a bottle, causing combustion & the dramatically rapid escape of heated gasses, just like a jet-engine.
On Tuesday morning we were thrilled to welcome Dr Peter Boorman, an astrophysicist, who spoke to Sixth Form physics students about supermassive black holes in The Lecture Theatre. You can read about Peter's visit in our separate news article.
We wanted to thank our staff in the Science department who have worked so hard to plan a week that all students would enjoy. There has even been some very creative practical homework challenges for Key Stage 3 students, including a grow your own rainbow activity, sugar crystal sparklers, fireworks in a glass and volcano models!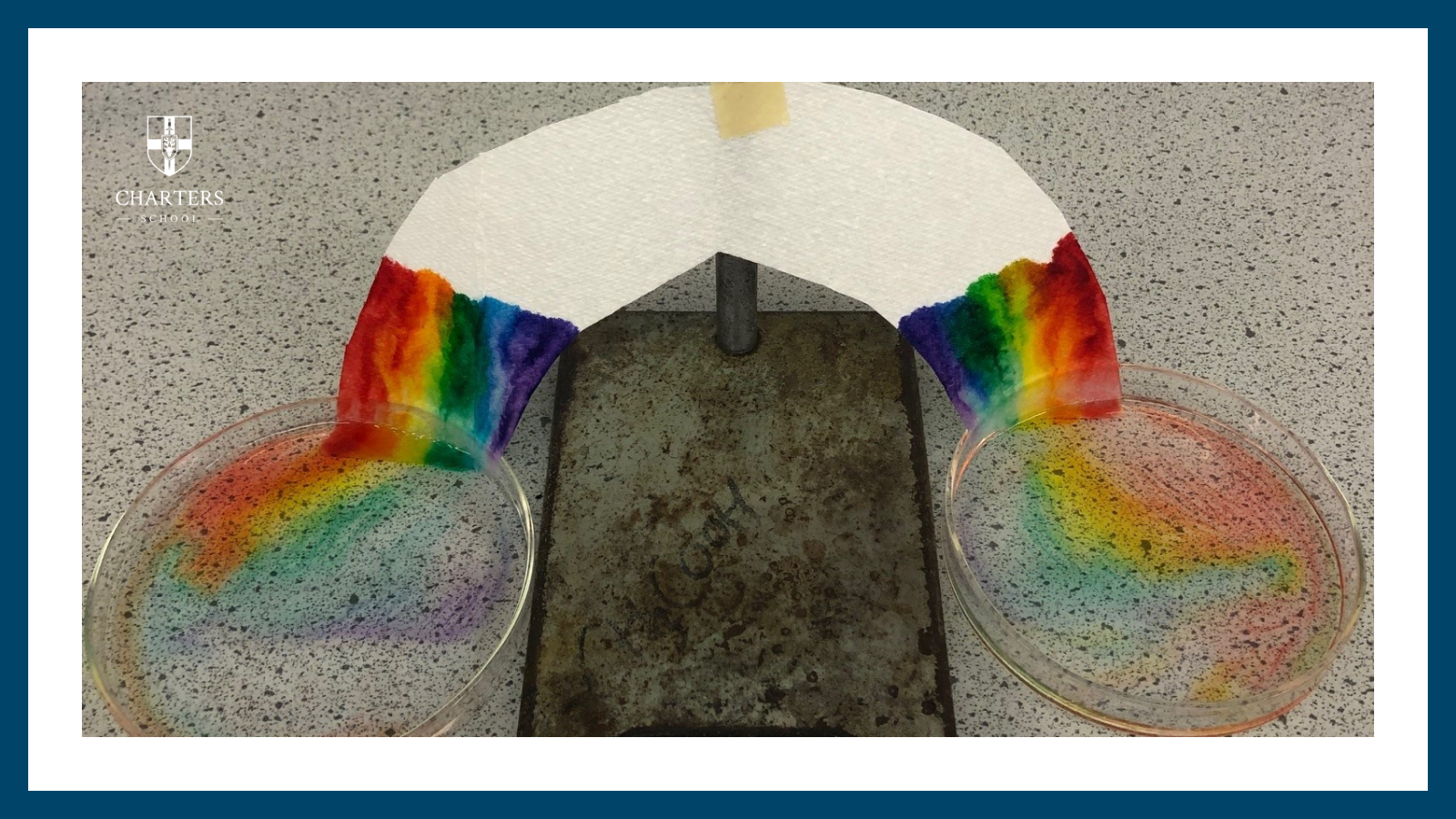 Very well done to all the students who took advantage of Charters Science Week to broaden their knowledge and understanding of this fascinating subject.