15th Mar 2022
This week we were thrilled to welcome Dr Peter Boorman, an astrophysicist and researcher, who spoke to a select group of Sixth Form Physics students about supermassive black holes in The Lecture Theatre.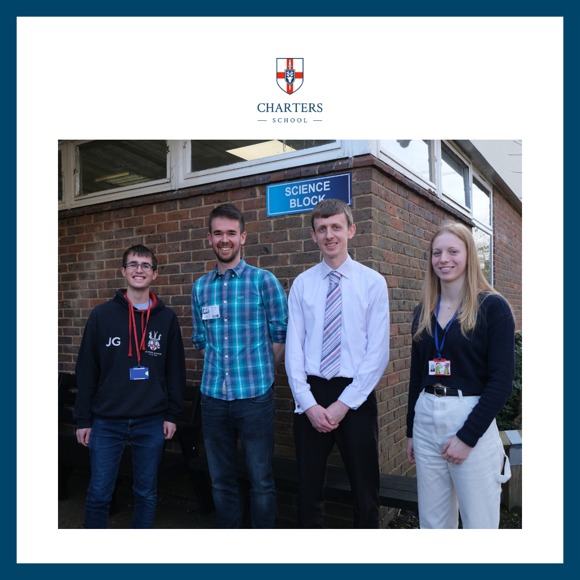 Peter is currently taking part in research at the Astronomical Institute of the Czech Academy of Sciences in Prague and dedicates a lot of his time researching the growth of supermassive black holes billions of times more massive than our Sun. These black holes reside at the centres of every large galaxy, and Peter studies how they grew to the extreme masses we see today.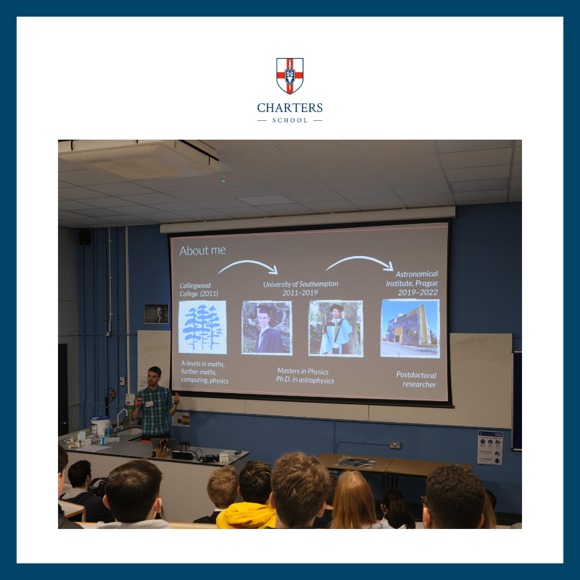 His research covers 4 main questions:
How many supermassive black holes are actively accreting at different cosmic epochs?
Are supermassive black holes scaled-up versions of smaller black holes?
Do supermassive black holes grow by eating material from other galaxies, or themselves?
How similar are the environments close to accreting supermassive black holes?
Peter discussed his research with our students before taking part in a Q&A session which included STEM careers. He explained that he spends a lot of his time applying for time on telescopes and data programming, which is a skill he has had to develop as he only touched on it as an undergraduate. Later this year Peter will embark ona new challenge when he begins a placement at the California Institute of Technology in America.
We would like to thank Peter for visiting our school and inspiring our students.