24th Jun 2022
On Saturday 18 June a group of ten Year 8 students had the great privilege of forming HM's Guard of Honour in which they welcomed the Royal Procession for the final day of racing at Royal Ascot 2022. The Guard of Honour comprised 70 children from local schools to represent the 70 years of Queen Elizabeth's reign.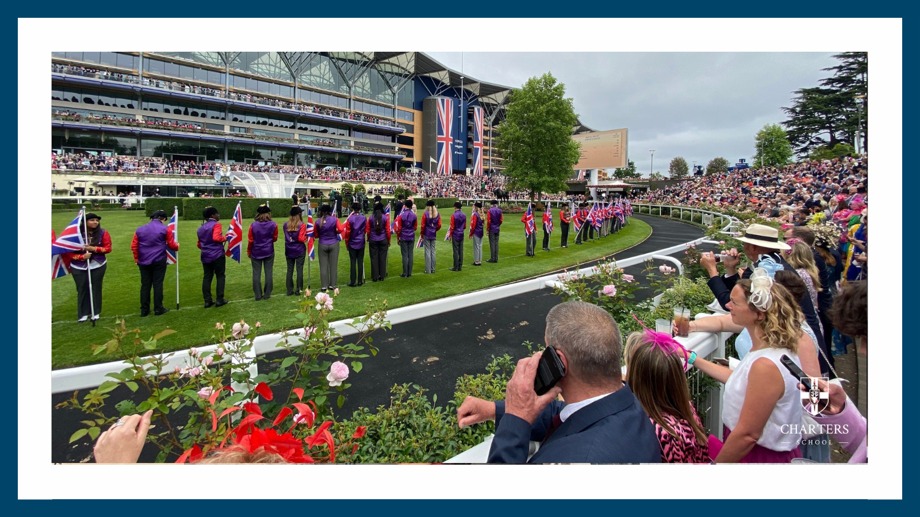 The day began at Ascot Cricket Club, located in the middle of the racecourse, where students and their families were welcomed and the programme for the day was set out. The students were given their uniforms of the Queen's racing silks (which they were allowed to keep). They then practiced getting into formation before proceeding on foot up to the Parade Ring. Crossing the racecourse at the finish line (before the races started!) was a particular highlight at this point.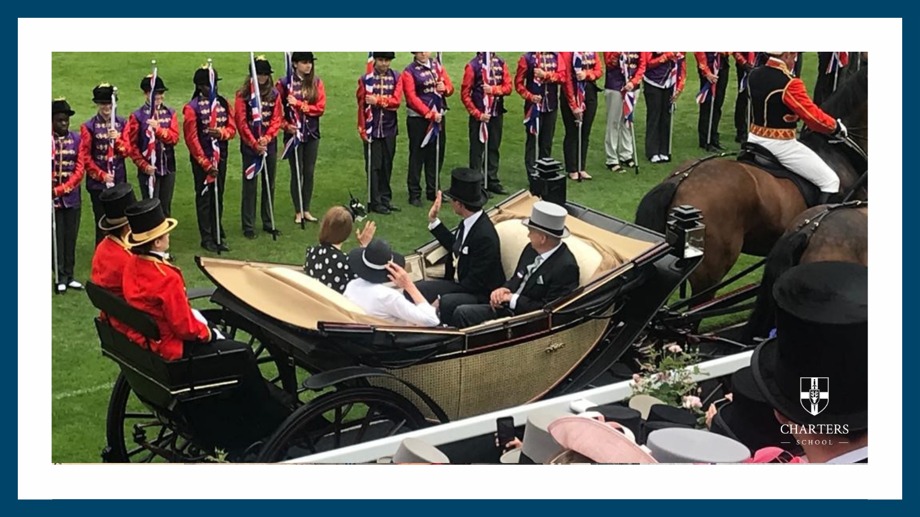 The students were then taken into the Parade Ring to await the arrival of the Royal Procession. They stood in formation for a full 30 minutes in front of cheering crowds of racegoers and then welcomed the Royal carriages with their Union Jacks. It was a real spectacle to behold and certainly a once-in-a-lifetime opportunity for all involved. After returning to the Cricket Club the group was then able to enjoy the rest of the day at the races and each family was given a £20 hospitality voucher very kindly provided by Ascot racecourse.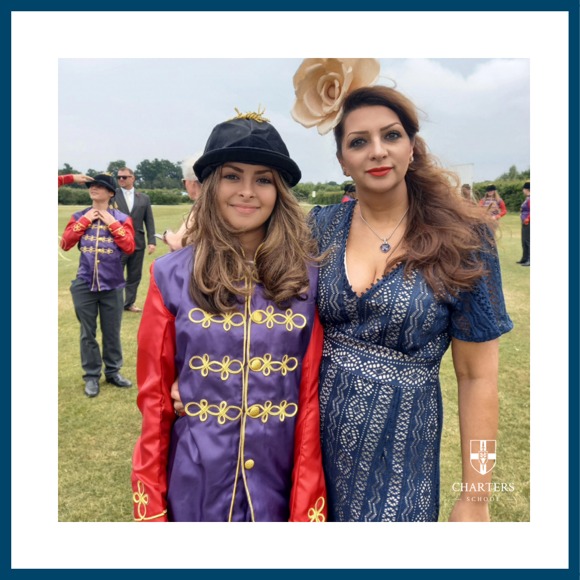 The group were excellent representatives for Charters School and behaved impeccably and with dignity throughout. We would like to thank Ascot Racecourse for the opportunity to be involved in such an incredible event.