18th May 2022
This week, Year 9 student Demi is representing Great Britain in the Concours de Dressage International Officiele dressage competition at the picturesque Grand Parc Equestrian in France.
She is one of three under 16 athletes who have been selected and this is the final overseas show before the European Selection trial at the end of May.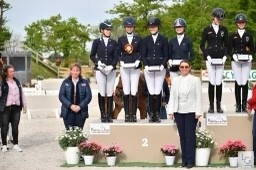 Demi was one of the Under 16 team that competed at the Le Mans Nation Cup a couple of weeks ago, where she and her three other team-mates took silver behind Germany. Demi helped propel the team into second and finished in 8th place in the individual rankings.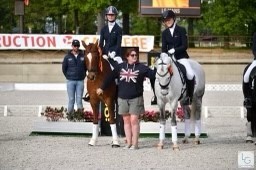 To compete at this level takes a great deal of planning to balance schoolwork with training and Demi is exemplifying our values of Unity, Respect and Excellence.
We wish her all the very best for the competition this week.