13th May 2022
May is always a bitter/sweet time for staff at Charters. While the days are getting longer and the trees and flowers are bursting into life, we have the sad task of saying goodbye to our Year 13 students.
Last Friday we celebrated their time in Sixth Form with a May Ball at The Berystede Hotel. It was a wonderful occasion and a fantastic opportunity for both staff and students to let their hair down.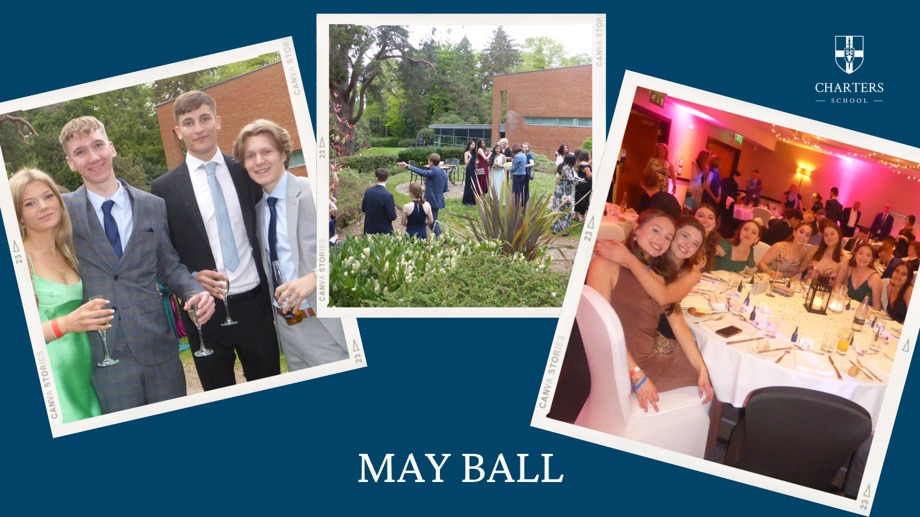 After a final week of lessons, the cohort dusted off their old school uniforms and arrived in Sixth Form this morning wearing their Year 11 outfits. It was lovely to see a range of blazers and ties from other local schools this morning, as many of our current Sixth Form students joined us after finishing their GCSEs at other schools.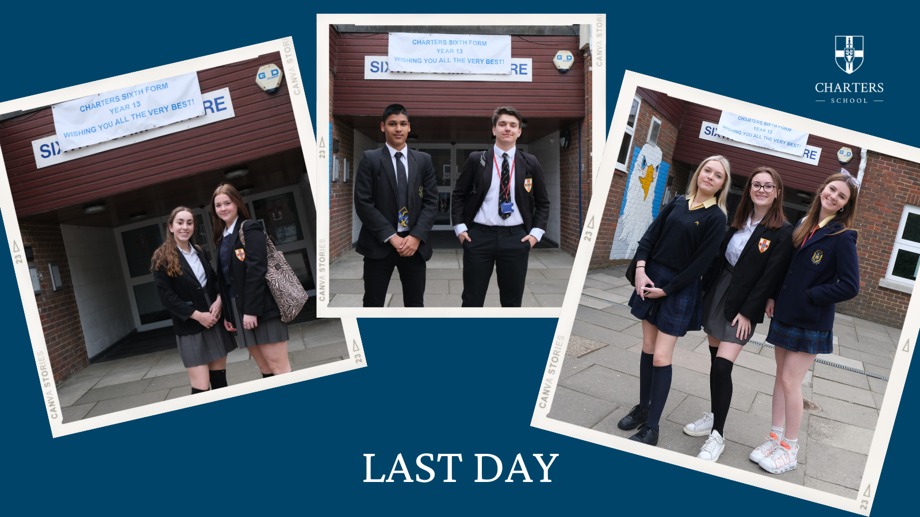 Their final assembly was a lot of fun, with our staff taking staring roles in a number of films, and awards were given to students for both attendance and effort shown during their final year with us.
Mr Fletcher wished the students well for their exams and reminded them that if they were always true to themselves they wouldn't go far wrong.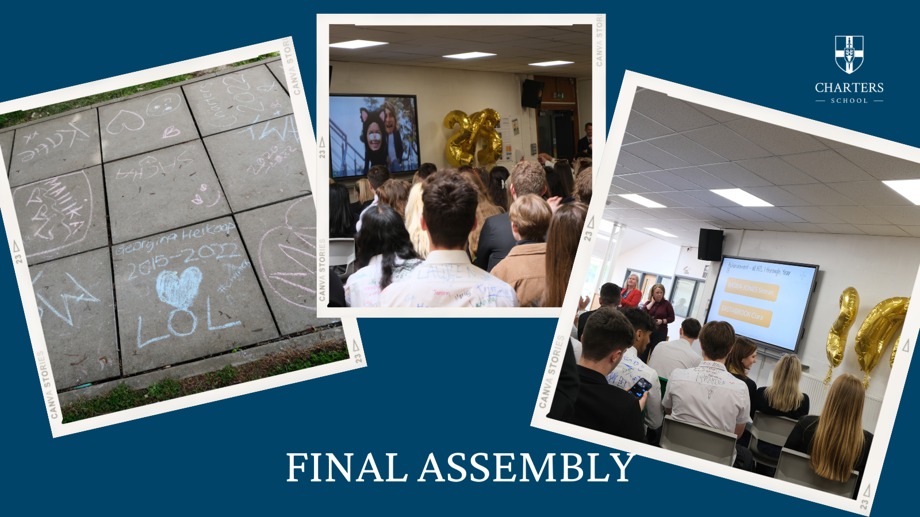 Finally, Mrs Hill our Head of Sixth Form brought the celebration to a close with the following words.
"I shall miss seeing you all, telling you to wear lanyards, laughing with you, worrying about you. But most of all I want you to know that I am proud of every one of you, and am proud of all you have achieved during your time in Sixth Form and what you will go on to achieve in the future. Be the brightest star in your sky."