24th Mar 2022
This week students in Year 9 debated the merits of capital punishment. They had previously researched the topic in groups and this week presented their findings to their peers, before taking a vote on whether they were for or against capital punishment being reinstated in the UK.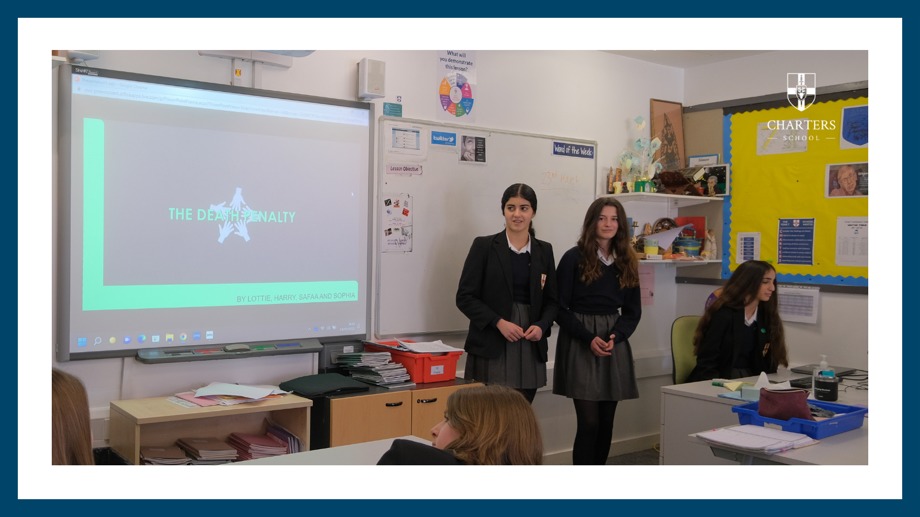 There were some very persuasive arguments on both sides of the debate and it was clear that both time and effort had been put into researching the wider subject.
In the final vote, there were 14 students wishing to reinstate capital punishment in the UK, with 13 voting against.
You can find our more about the Religious Studies curriculum on our Subject Information page