Year 7 Students - Information for September 2021
WELCOME TO ALL YEAR 7 STUDENTS
To help you count down the days until you become students at our school, we have added a clever Countdown Clock.
You may also find it handy to know that any letters that have been emailed to you can be found on the School Life Menu - Letters Home page under the category: New Year 7 Students from September.
Enjoy the summer and we will see you on 3 September.
Your first day at Charters will be in:
CONTACT US
We hope that the transition to Charters will be a happy experience for you and your family, however if you should have any questions regarding your child's transition to Charters, please contact us so that we can help.
year6questions@chartersschool.org.uk
UNIFORM
Please take a look at the uniform requirements before placing an order online. Parents are free to buy uniform from any supplier, however items featuring the school crest are only available from the online school shop. We recommend that all items of school clothing are marked with the student's full name.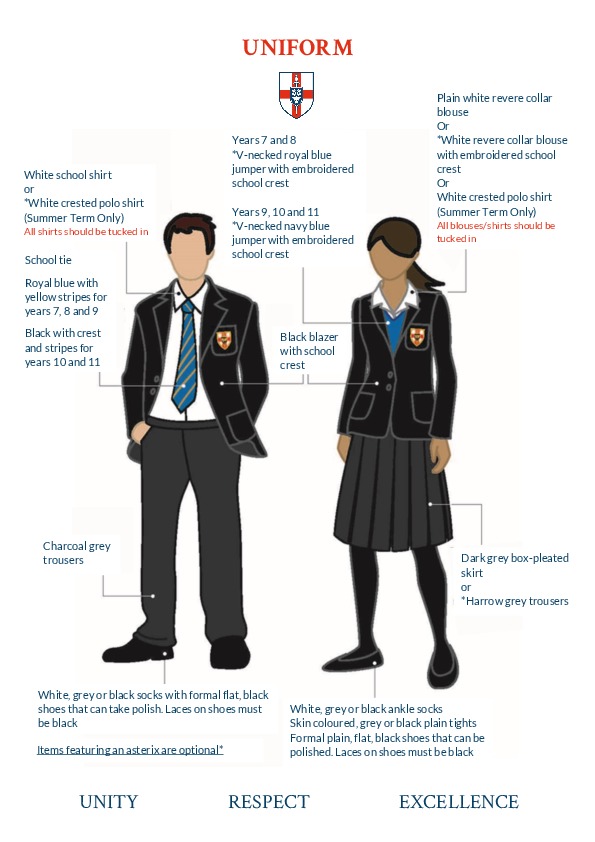 All uniform orders will be delivered to home addresses.
LET OUR STUDENTS SHOW YOU AROUND
INFORMATION
Testing, Summer School and Start of TermParent Information Booklet - Year 7
Free Office 365 Pro Plus for all Students
---