11th Mar 2022
NEWS STORY UPDATE
Thank you for supporting Abi and Keira with their row for Ukraine last weekend. The girls, (pictured below at 5am on Saturday morning, ) joined other Junior rowers at Staines Boat Club to raise an astonishing £4164 for the people of Ukraine.
The Juniors rowed a combined distance of 379,855m and it was a brilliant effort by a group of young people who understood the real need to help others.
There have been numerous donations from the Charters community and we thank you for showing your Unity and supporting this fundraising initiative.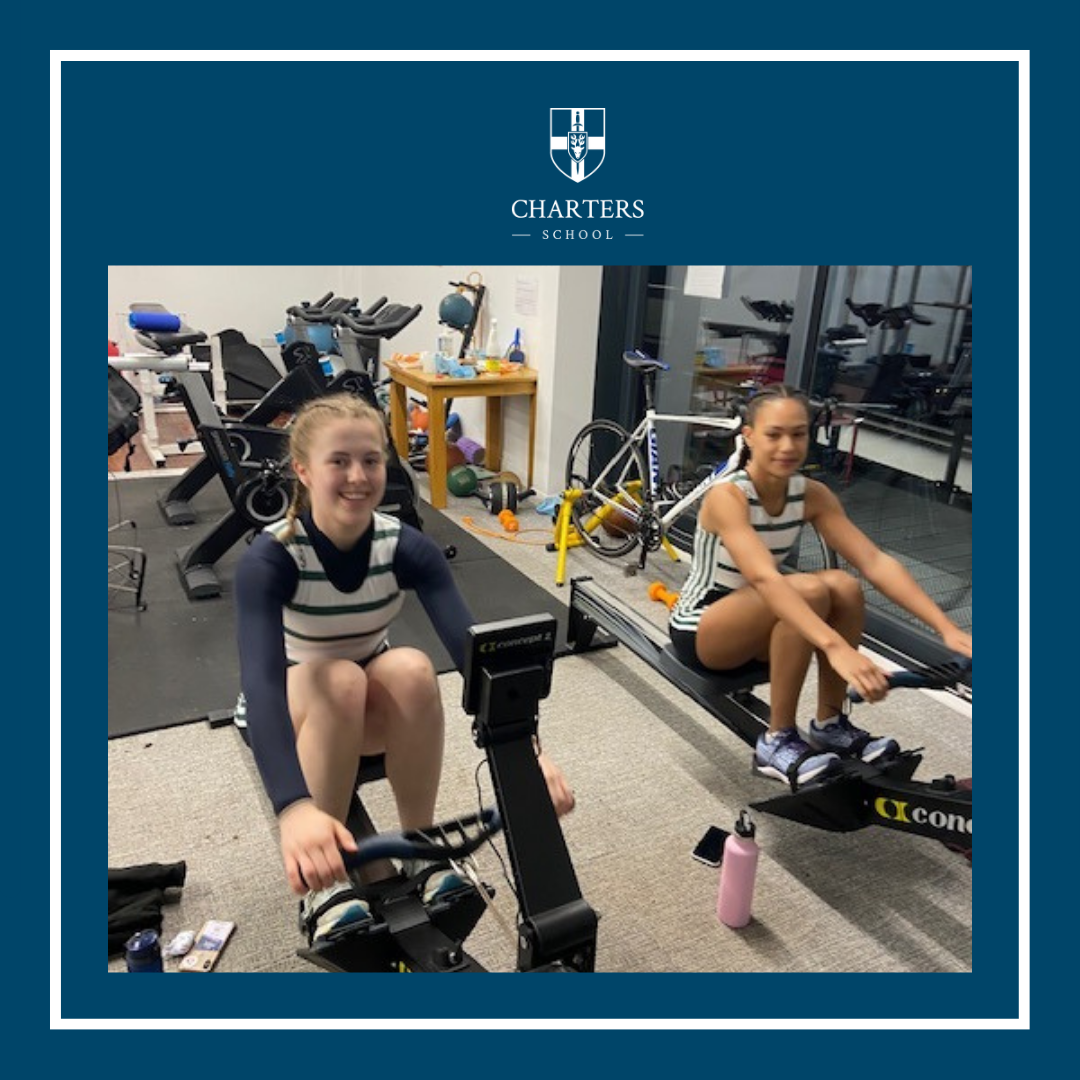 Since the start of the war in Ukraine, the UK population has witnessed the destruction of towns and cities each time they turn on their televisions, pick up a newspaper or look at their phones. It is easy to feel helpless in the face of such horror, but students at our school are doing all they can to show their support for the people of Ukraine.
Two of our students are undertaking a fundraising challenge this weekend so that they can support the efforts of the Disaster Emergency Committee. This organisation brings together 15 leading UK aid charities to raise funds quickly and efficiently at times of crisis overseas. Keira, a Year 12 student, and Abi, who is in Year 11, are both members of the Staines Boat Club which is joining forces with the Hann. Münden rowing club in Germany and attempting to complete a twelve hour row on ergos, to cover the distance from the German club to Kyiv. The girls will be rowing the 5-6am shift and the 7-8am shift.
Keira said, "I've never done an hour ergo before, only 40min pieces, so I'm a little apprehensive about doing two 1 hour pieces."
Mr Wales, Head of PE said, "We are very proud that Abi and Keira are using their local sporting community to support others. What an amazing opportunity to show unity with others across the world, coordinating with Hann. Münden Rowing Club. We wish the girls luck with their rowing and look forward to hearing all about it on Monday."
If you would like to donate to the DEC appeal you can use the link below which will take you dto Staines Boat Club's Just Giving page.
Mr Fletcher, Headteacher, added, "It is important we do all we can to support the people of Ukraine, who through not fault of their own are being subjected such turmoil and upheaval. We are immensely proud that Abi and Keira are taking such a positive step to help support through the DEC appeal."