10th Mar 2022
National Careers Week 2022 runs from 7 to 12 March and we have been celebrating the initiative across the entire school.
The Careers team has "taken over" every year group notice board for the week so that students, from the youngest to the oldest, can access a range of useful Careers information. There are quotes from workers across a variety of sectors, information from companies who provide work experience to our students explaining about the attributes they look for in their staff, and alumni stories which highlight the career paths our ex-students have taken since leaving our Sixth Form.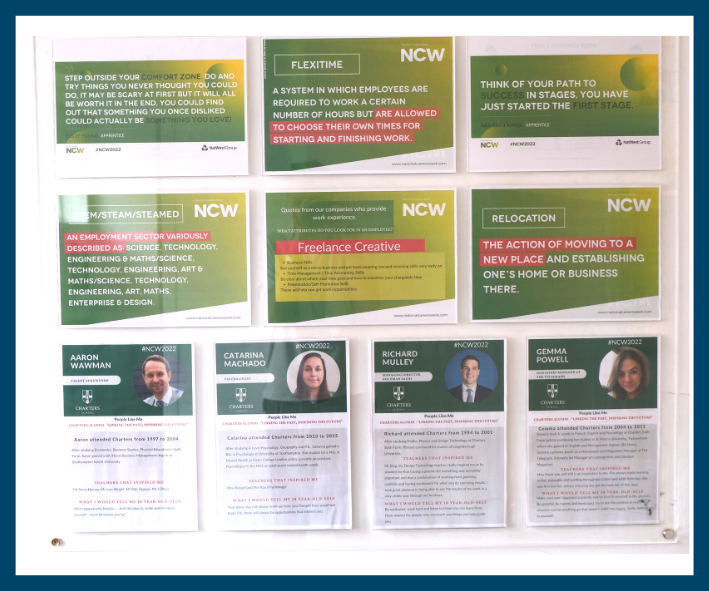 Careers Week 2022 was mentioned to students at the start of each lesson, with staff explaining the vast array of professions that are linked to their subject. For example, you may have realised that History is a useful subject if you are considering a career as an History Teacher, but did you know that it is also useful for a career as an Anthropologist, an Archivist or a Conservator?
Although it is wonderful to focus on Careers for an entire week, Charters ensure that Careers insights are woven into the fabric of school life throughout the entire academic year. From the alumni noticeboards that show the diversity of careers our students are successful in, to the Unifrog tool which all students across the school have access to, Careers information is something we are passionate about.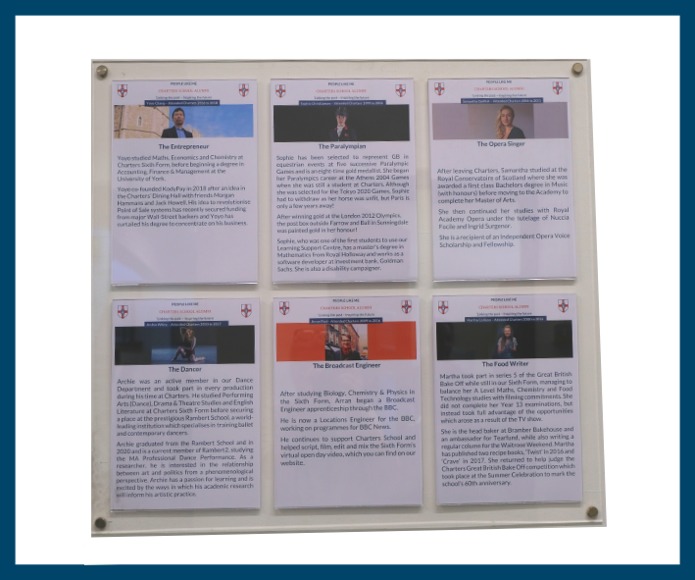 Each week we update our school calendar with Uncoming Careers Opportunities. Many of these events are currently held virtually and can be accessed via the link on each post. Just go to the school calendar, filter by the Careers tab and choose the event that you would like to know more about.
To round off National Careers Week 2022 we would like to share open letters to students and their parents and carers, written by The Rt Hon Michelle Donelan MP and Minister of State for Higher and Further Education.