9th Mar 2022
Last weekend, 15 students from Years 7, 9 and 12 competed for the first time in the World Scholars Cup. This is an international competition which celebrates learning for learning's sake. Students prepared for a variety of academic challenges including debating, creative writing and the Scholar's Bowl, a Kahoot-style quiz. The students studied six key areas all based around the theme 'A World Renewed'. Despite, in many cases, being the youngest students in their category, there was an impressive medal haul! Particular highlights included:
Bethany, Kyle and Matin (Year 7): placed 2nd in the Junior Debating competition and 3rd in the Scholar's Bowl
Chloe, Sophie and Sophie (Year 7): placed 1st in the Scholar's Bowl and as a team achieved 3rd place overall.
Evie (Year 9): placed 1st in the individual Junior Challenge in her specialist subject, Art & Music, as well as 4th place overall.
Teddy (Year 7): placed 1st in the Individual Junior Challenge in his specialist subject, Science
Chloe (Year 9): placed 1st as the highest achieving Junior Scholar overall
Evie, Teddy and Chloe (Years 7 and 9): achieved first place in the Creative Writing team challenge, and overall came in 2nd place
Sonali (Year 9): achieved 4th place in the Senior Writing challenge, despite being the youngest student involved.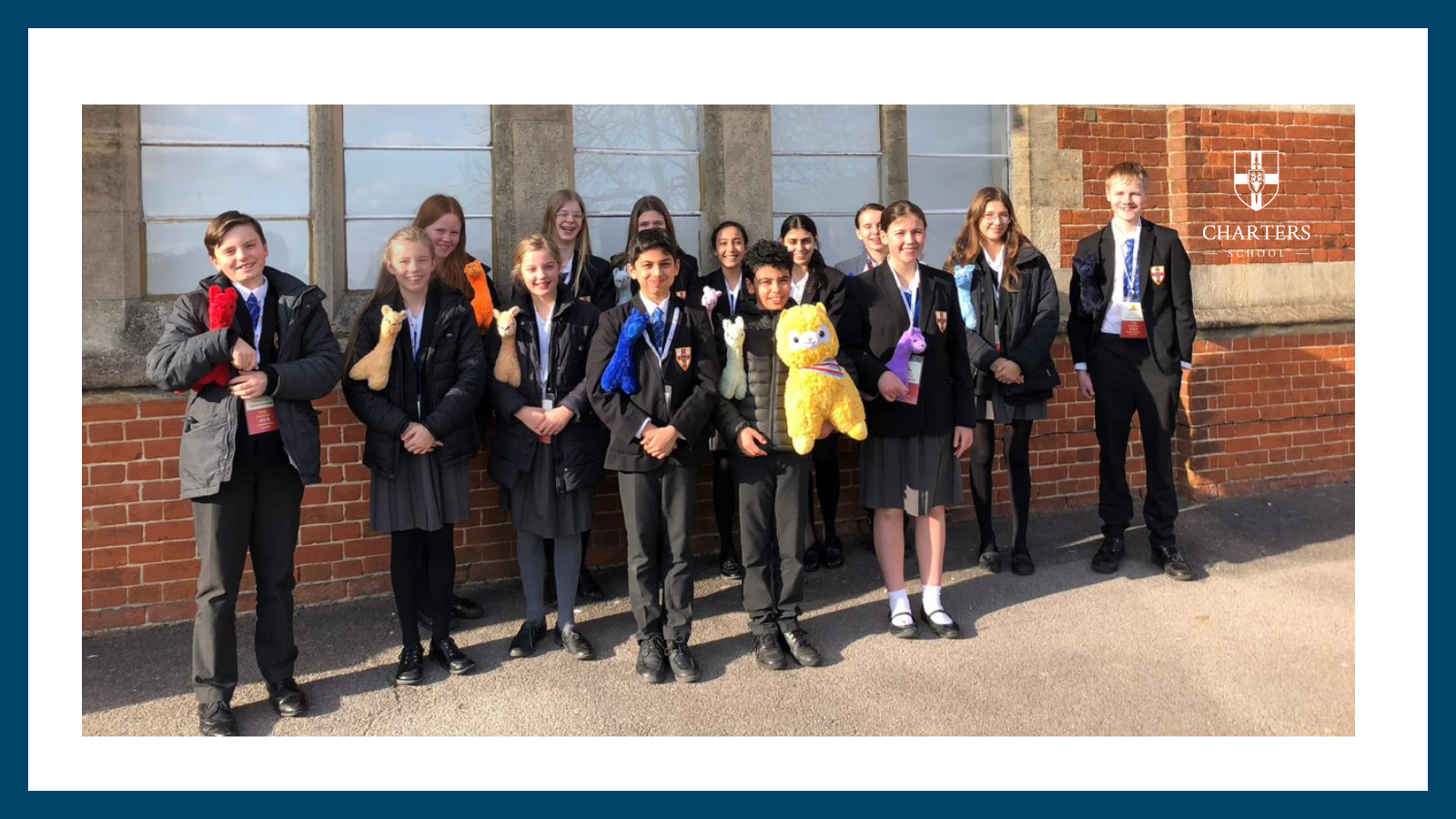 All five Charters teams have progressed to the next round, which gives them the opportunity to compete in Sofia, Bulgaria or in Dubai!
Congratulations to them all for the hard work they have put in.
If you would like to know more about this inspiring competition, why not watch the film below which explains about the Team Debate in 60 seconds!