4th Mar 2022
My Experience at the COP21 Symposium by Maria (Year 10)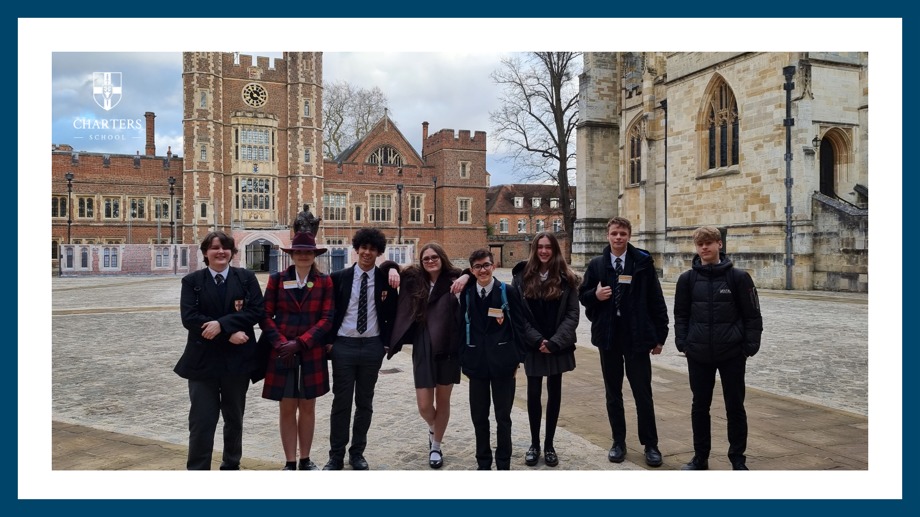 The Symposium which was held at the prestigious Eton College was truly an eye opening experience. It showed the extent of the damage being done by Climate Change and how close to home it is, mentioning the horrific floods that wrecked havoc on Germany. At first we had the honour of listening to Professors and even someone from the UN who specialise in this topic. The photos we were shown have been etched into my head. Starving bone thin Polar Bears trapped on melting sheets of ice in the middle of the ocean, infernos of fire in beautiful tropical forests and the horrendous damage done by natural disasters in countries that are already struggling. The poverty we witnessed was in words, depressing and shocking. How can people in the 21st Century not have access to a simple thing such as clean water? Or even food and good hygiene? It showed me the privilege I have to live in a country such as Great Britain and to not take things for granted.

Furthermore the guest speakers raised some incredibly pressing questions: Why don't politicians do more to help? If it is as important as they make it to be then why did they push the COP26 back another year instead of holding it in 2020 virtually? What is climate change? And finally how can YOU help?

It didn't blame Global Warming on a single person or a group of people. But everyone collectively. Because every single person has a responsibility in the world, big or small we can all help. Wether it be as easy as turning off the lights after leaving a room or volunteering to plant trees with your local council. Using your free time in a better way to contribute in a good way.

The workshops turned an idea into reality. The first workshop was Ocean Generation, showing us the consequences of where plastic can end up. In the Stomachs of baby seagulls on an isolated island in Australia. Where they swallow and are fed so much of it by their mothers who think it is food. That they starve. Or slowly die as they are too heavy to fly. They brought in a large glass bottle full of plastic. Plastic found in baby seagulls. They then showed us how we could live sustainably with plastic and how to help recycle, or reuse the plastic in a different way. One of the activities being to come up with a plastic free festival. Which was hard. As these days plastic is EVERYWHERE and EVERYTHING.

The second workshop was about energy. How we use it and to reduce our consumption of it. First giving us the challenge of coming up with things we can do to use less of it at school, individually and then collectively. It was so much easier working together as we could bounce ideas off each other, coming up with way more thoughts. Using more efficient light bulbs, more insulation to reduce heat loss and turning off lights in the daytime.

We learned that the UK is leading the world into a greener more sustainable future with its many wind turbines and hydropower plants. Which is incredible. That our country is so devoted to this revolution of sustainability.

And lastly we were introduced to local businesses that want to help. The local forest Council quizzed us on animal skulls and the population of these creatures. Wether it had increased or decreased. And helped tell us how to get involved with helping preserve our beautiful countryside. A tree had the UN's 17 goals on it and we discussed the most important. Continuing we were introduced to delicious Vegan humus and Vegetarian meals, solar energy and how to help save the wonderful Whales.

At the very end, we were given time to reflect upon what we had learnt. Which I appreciated because it was overwhelming, but by the end I had gained a new ambition to help make a change. The experience was empowering. Taking this grand and very real problem into more simple terms and giving us many solutions on how to overturn the tide.