8th Mar 2022
International Women's Day is a celebration of the achievements made by women over the course of history and we thought it would be the ideal opportunity to talk about the inspirational women who feature on the mural in our Science block, as well as hearing from our staff and students about women who have been an inspiration to them personally.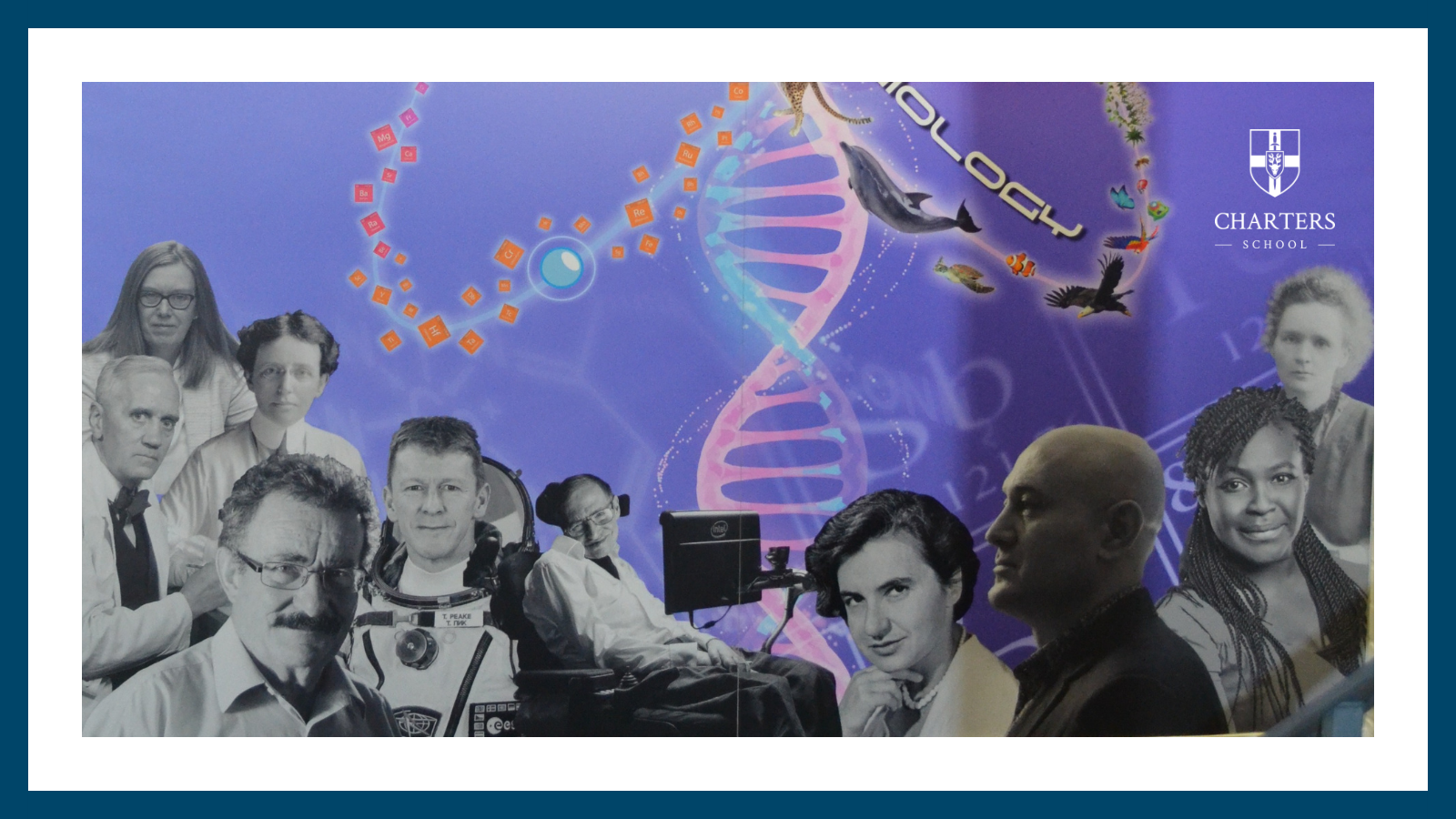 Our Science mural features some incredible women.
Dame Sarah Gilbert is an English Professor of Vaccinology at the University of Oxford. She helped develop the Oxford–AstraZeneca COVID-19 vaccine which has been instrumental in protecting so many people across the world during the current pandemic.
Sara Josephine Baker was an Americal physician who is regarded as a pioneer of preventative medicine. She researched the harmful effects of germs and educated the public to how they are spead, significantly reducing the era's infant mortality rate in the process.
Rosalind Franklin was an English chemist and X-ray crystallographer whose work was central to the understanding of the molecular structures of DNA.
Dr Maggie Aderin-Pocock is a British space scientist and educator who is committed to inspiring new generations of astronauts, engineers, and scientists. She regularly speaks in schools about why she became a scientist, busting myths about careers, class, and gender.
Marie Curie was a Polish and naturalized-French physicist and chemist who conducted pioneering research on radioactivity. She was the first woman to win a Nobel Prize, the first person and the only woman to win the Nobel Prize twice, and the only person to win the Nobel Prize in two scientific fields. She was proud of her heritage and named the first chemical element she discovered polonium, after her native country.
WOMEN ARE INSPIRING
Molly - Head Girl
"I grew up watching and playing male dominated sports. It has been nice to see in the last few years a lot more women coming into the media side of sport, as well as women's sport being a lot more accessible and globalised. I look up to the likes of Kirsty Gallacher, Alex Scott, Clare Balding and Di Stewart. All these amazing women (and many more) have inspired me to study English Literature and Politics at university in September; to peruse an eventual career in sports broadcast journalism and interview the best athletes all around the world."
John Fletcher - Headteacher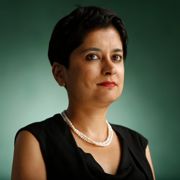 "Shami Chakrabarti – now Baroness Chakrabarti - was the former Director of Liberty, an advocacy group who promote civil liberties. I was always impressed by her courage in standing up for individuals' human rights even the in the most difficult circumstances."
Mrs Phipps - Teacher of English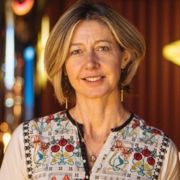 "One women whom I greatly admire is the journalist Christina Lamb, the Chief Foreign Correspondent for the Sunday Times. She is absolutely fearless in her relentless pursuit of bringing to light the experiences of women in conflict situations. Orla Guerin is another correspondent who is a source of huge inspiration as too is Marie Colvin, who was sadly killed in 2012 whilst reporting from Syria. All three women were brave enough to stand up for equality and justice in the face of the greatest possible obstacles and to themselves in great danger when doing so. I aspire to be as brave as these true heroines of our time."