16th Feb 2022
The Girls' Robotics team was first set up five years ago by a group of students who were passionate about engineering. The girls applied for, and secured, the funding to start the club themselves and it is a real credit to those original members that the club is not only still going, but has grown over the years largely due to their enthusiasm and hard work.
Each year the school enters the VEX Robotics Competition, where the students are required to design and build a robot to compete in an arena to achieve a task. Over the years that has included firing balls at targets, throwing items over a net, (like volleyball) and collecting and stacking cones.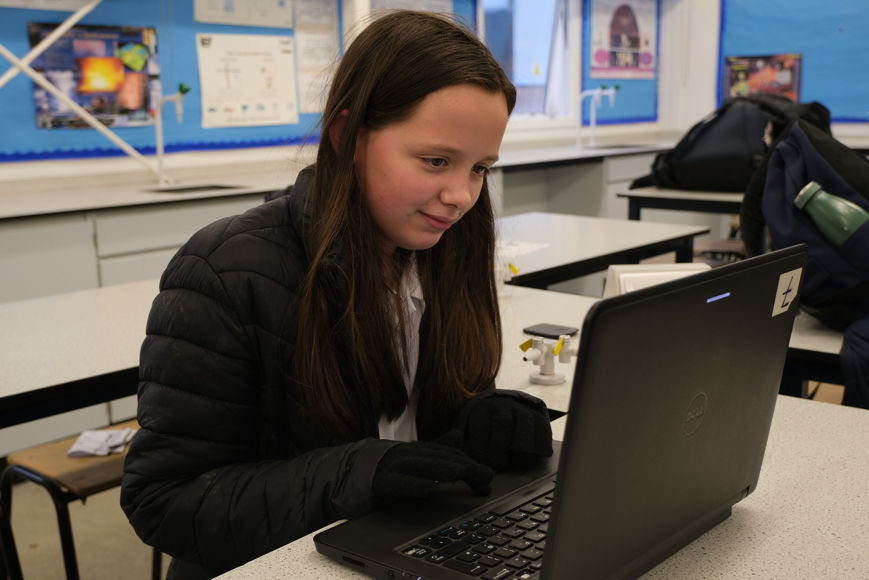 This year's competition, named Tipping Point, has robots collecting large coloured bases that need to be placed on a seesaw, and stacked with small rings. Each team is paired up with another robot to form a team (with a different team from a different school). The teams then have a short time to compare robots and discuss tactics for their match. After a round robin of matches the teams eventually get to a knockout stage, ultimately leading to a final match. The winners of this match then qualify for the National Finals.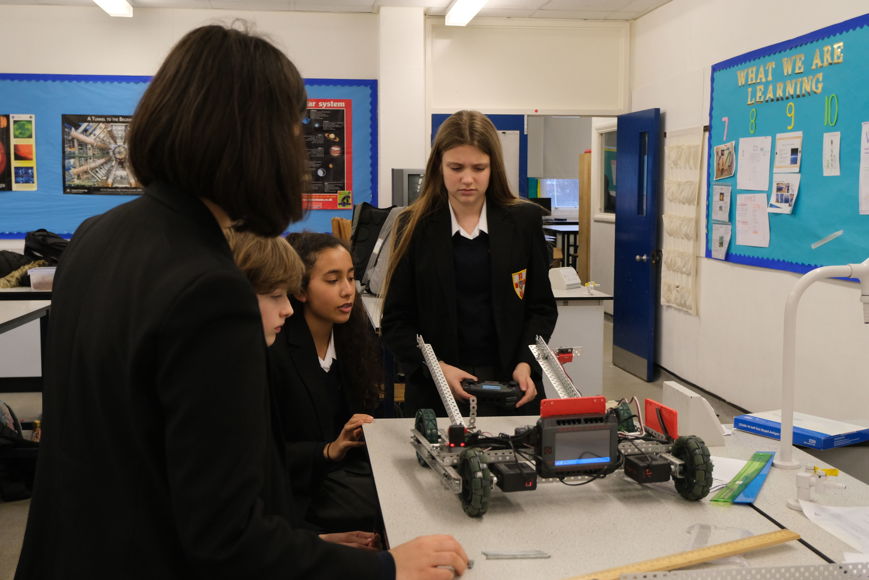 The Girls' Robotics Club is a great opportunity for students to build skills in programming, engineering, team building and communication. The club is currently looking for a sponsor to help it remain competitive against some of the independent schools it competes against, and we would welcome any offers of help. If you are interested in sponsoring this club, please contact our Marketing & Communications Officer by email.
Thank you so much for your support.