10th Feb 2022
It is often said that books can bring people closer and this week they did just that!
On Wednesday at second break our Key Stage 3 Book Club met with students from LVS' VIR Book Group over Teams, to discuss the the books that have been shortlisted for the Berkshire Book Award 2022.
The Shortlist Event was organised by both school librarians.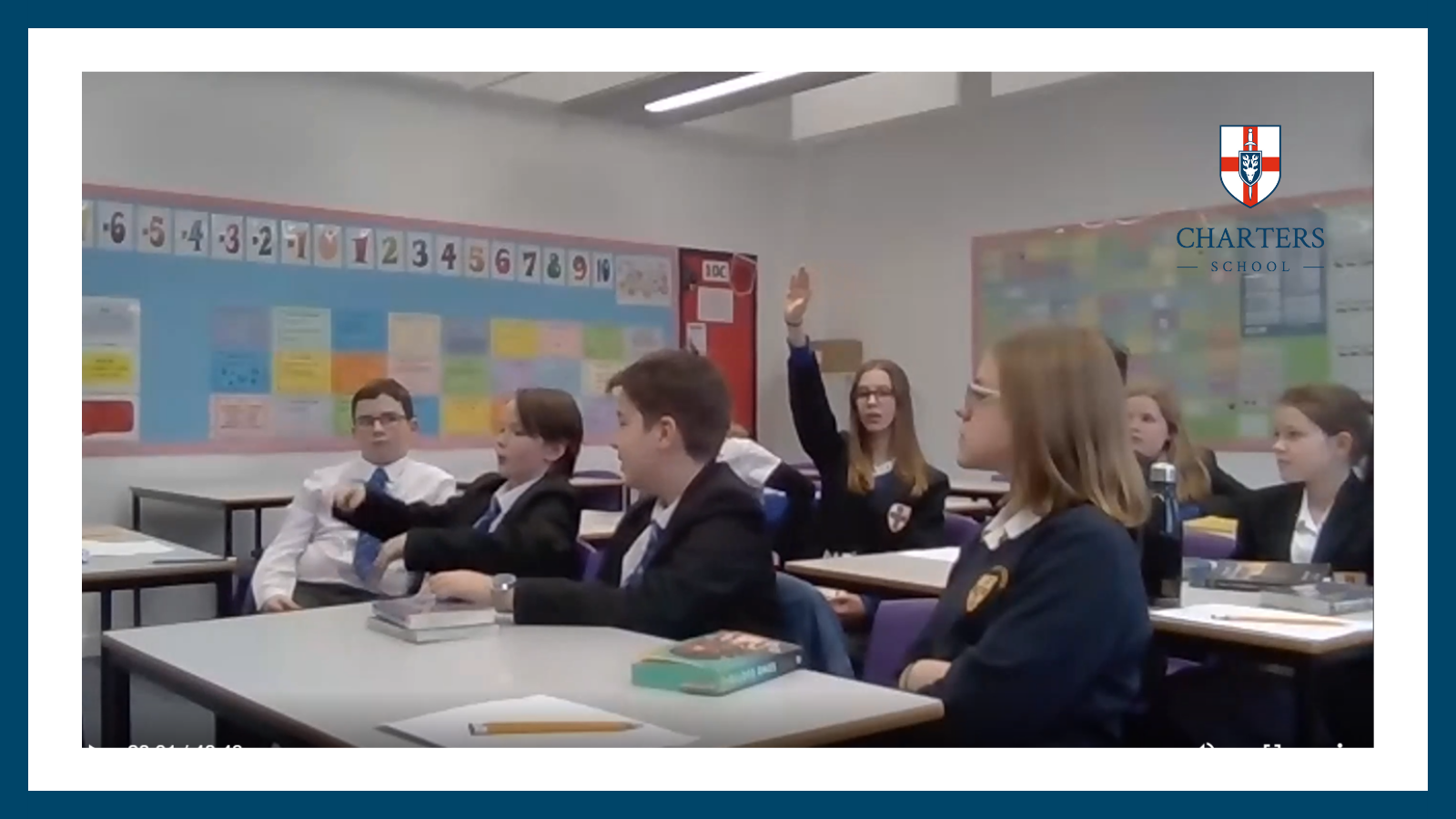 Students spoke eloquently in a lively debate about the shortlisted books, then took part in a straw poll to decide which book the combined students would vote as the winner.
We look forward to seeing if their prediction comes true when the winner is announced in May; in the meantime, students can vote online by using the button below. (Please note that to be eligible to vote you need to either attend school in Berkshire or live in or just outside of Berkshire)
Find out what our students said about the event below...
"The Shortlist Event was great, It was interesting to see the other students views and opinions from LVS, and I can't wait to do it again next year!" IB Y9
"It was really interesting to see the different perspectives of the different children. I really enjoyed seeing the overall favourite book and understanding why they thought so." Mia
"I loved talking about the books and I like how I now want to read more books on the shortlist." LB Y7
"I really enjoyed it because we discussed our thoughts on the shortlisted books. We voted for our favourite [six] books and then saw the real shortlist. My favourite book was When the World Was Ours but I Thought most of the books on the shortlist deserved it." SC Y7
"Today was a really fun event, I loved it because we were able express our opinions with other book-lovers." MP Y7
"I really enjoyed discussing books and speaking with LVS over whether we had anything in common."
"The comparison was really interesting." SM Y7
"We all discussed all the different books we chose. I enjoyed the technical difficulties. My favourite bit was the vote." HT Y7
"Today's event was fantastic! We talked about what books were on the shortlist and what we thought of them."
"I really enjoyed this event and I hope for more in the future." NW Y7