10th Feb 2022
A group of Sixth Form students has formed a company called Tote-lly U as part of the Young Enterprise programme, which they take part in each Wednesday afternoon during the Sixth Form Enrichment initiative.
The group sell eco-friendly and sustainably sourced bags and pouches and undertake all the dying and printing themselves.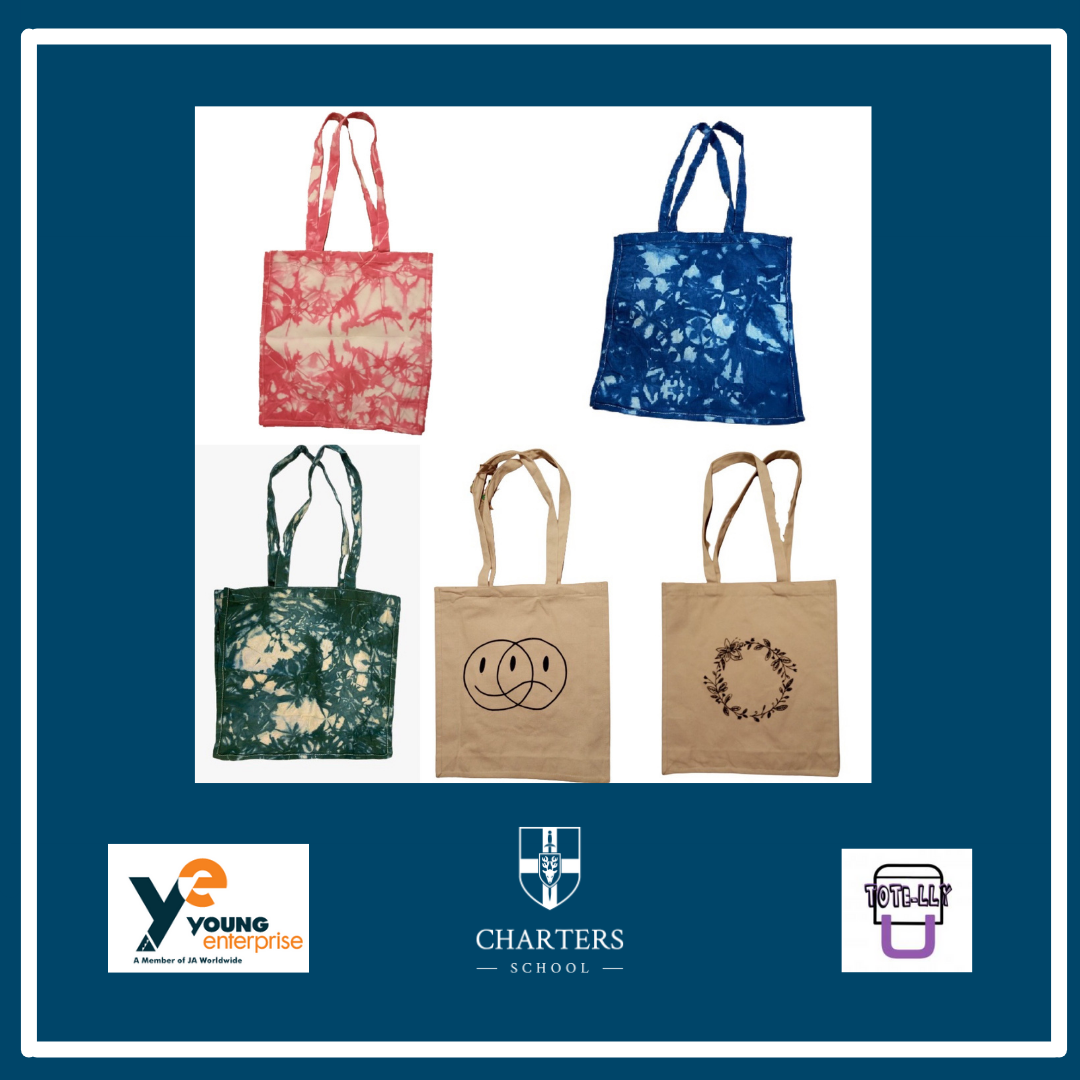 Prices are:
• £7.00 per Tie Dye Bag
• £8.00 per Printed Bag
• £4.50 per pouch
This weekend, (subject to weather) you can visit the team at Longacres Garden Centre in Bagshot, where you will be able to purchase their bags and pouches from 9am until 5pm on both Saturday and Sunday.
10% of their final profits will go to the Jane Metson Foundation, which is one of the school's House charities.
Take a look at Tote-lly U's social media accounts to find out more about pop-up stalls and stock updates
If you can't get along to one of their pop-up events please don't despair! You can place an order on their website using the button below: