4th Feb 2022
Our school has long held the belief that its broad curriculum and rich extra-curricular opportunities can help broaden the horizons for our students, and this week we thought you might enjoy a whistle-stop tour of our General Extra-Curricular Activities programme.
By taking part in an ECA our students build lasting friendships, gain transferable skills such as communication, teamwork, organisation, problem solving and time management, whilst also bolstering their confidence.
Each week we'll be looking at one of our ECAs more closely, but we thought we'd start by giving you an overview of what is available in our General Extra Curricular Activities programme this spring.
MONDAY
At second break our students can choose between Espernza in M30, to hone their French and Spanish language skills, or immerse themselves in all things Japanese at Mr Greave's Japanese Club in T5 (Week 1 only).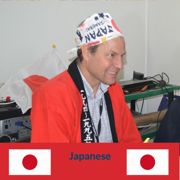 After school there is Junior Dance Club in DS1 and Chess in T13 (Week 1 only). For our scientists, Year 7 students can take part in Science Club after school every Week 1, while Year 8 students get their chance every Week 2 in T1.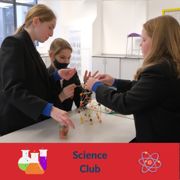 Textiles Club takes place in A5 for students who are keen to get creative and the *Mock Trial Competition, which is an invitation only ECA, takes place during the Spring term and will culminate in a competition against other schools.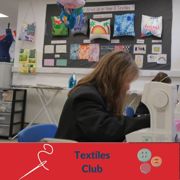 TUESDAY
Second Breaks on Tuesdays has a literary theme as students can take part on Poetry Club with Mrs Phipps in M12 (Week 1 only), Creative Writing with Mrs Cross-Fancy in M14 (Week 1 only), or Key Stage 3 Book Club with Mrs Olding in The Library.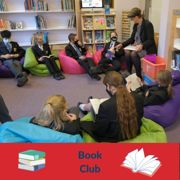 WEDNESDAY
To say that we are proud of our Pride Society is an understatement. This new addition to our ECAs is a welcoming, safe space for LGBTQ students and takes place every Week 1 in A11.
After school we get a little scientific as students can choose between STEM Club in T7 or hone their engineering skills in the Girls' Robotics Club in S7.
For those interested in a career in journalism, invited students can join *The Charter Chronicle team in M22 where the school's newspaper is created.
THURSDAY
Miss Hamilton-Eadie's *Senior Dance Club is in full swing each Thursday afternoon in DS1, where students can learn new routines and also contribute to the choreography of new pieces.
And for those who enjoy nothing better than creating tantalising meals, the Cooking Club is the place to be. Ms Lee has taught the students how to make everything from sushi to gingerbread and the aromas escaping from A4 each Thursday are enough to make the mouth water!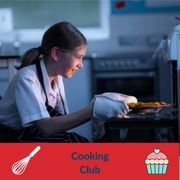 FRIDAY
To round off the week, students in Key Stage 4 can join Mrs Stephenson's Science Journal Club at second break, which encourages students to share articles, podcasts or videos to elicit informal scientific discussions.
We'll be looking into this ECA in more detail next week.