28th Nov 2021
Unity Respect Excellence
From Thursday 25 to Sunday 28 November, twenty eight of our Year 9 students kept the matches moving smoothly at the ATP Champions Tour at the Royal Albert Hall. The students were chosen as 'ball kids' to ensure that the players had enough balls and that they got new ones quickly.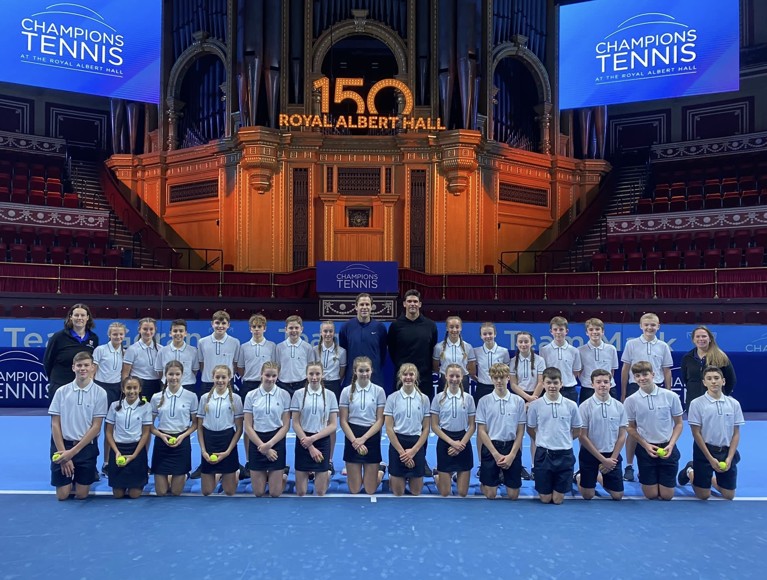 As well as meeting players including Greg Rusedski, Mark Philippoussis and of course the "Court Jester" Mansour Bahram, one of our lucky students, Toby, was invited onto court to play a point with, (and got the break against) Emma Raducanu! It was one of highlights of the event and was posted on the BBC's Twitter feed.
This was an amazing experience for the students and each of them embodied our school motto of Unity Respect Excellence.
Charters School provides the ball kids for the event each year and we are looking forward to selecting students from the current Year 8 cohort in due course for the 2022 Tour.