11th Jul 2022
'Charters Alumni - Connecting the Past, Inspiring the Future'
Were you once a student at Charters School?
Is there one piece of advice you wish you could tell your 14-year-old self?
Did you always know what career path to choose, or did it take some time?
Everyone has a story to tell & we'd love to know yours.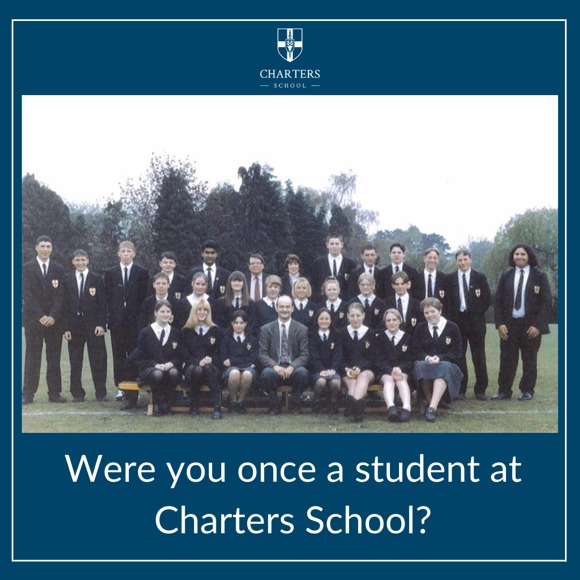 We're launching a new Alumni Network & want it to be a huge success. We would like as many of our old students to share their details with us through our new Hub. Not only will you be able to reconnect with your peers, you'll also be able to share your experiences with our current students and help make the future a little less daunting for them.
Sign up below:

We would really appreciate you sharing this with any school friends you are still in contact with.
Thank you.