Return to News
Knight Frank Lettings sponsor Celebration of Achievement Evening
5th Jul 2022
As our academic year draws to a close, it is wonderful to be able to host the Celebration of Achievement Evening once again. This event, which recognises the hard work and commitment of students who do not sit external examinations, is one of our most prestigious and we are extremely pleased that local estate agents Knight Frank Lettings will be our sponsors.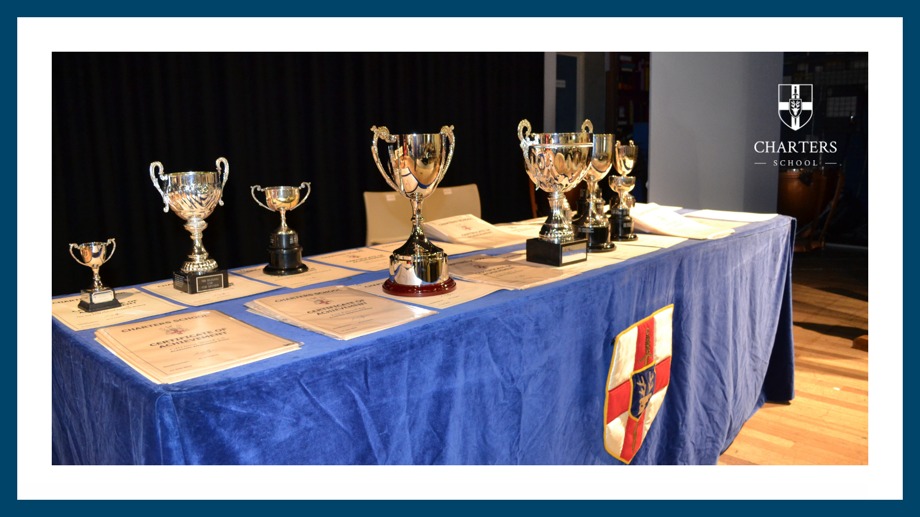 The company shares many of our school values, and this was very clear when we spoke to Partner and Head of Ascot & Virginia Water Lettings, Ross Harvey about the company's decision to sponsor the event. Ross said, "Here at Knight Frank, we celebrate every individual and encourage and support those who excel in a variety of ways, just like Charters School does throughout the year with the students who will be involved in the Celebration of Achievement evening. We recognise that everyone should have the chance to succeed in all their learning opportunities in school and future careers. And that is why we have chosen to sponsor the Celebration of Achievement Awards, as Knight Frank and Charters share the same values and principles. We are honoured to participate and contribute in sponsoring this fantastic event; we look forward to seeing you all on the 18th of July."
We are also looking forward to seeing all of our invited students and parents at the event. If you have received an email inviting you to the awards event, please ensure that you follow the link in the invite to let us know if you can attend. This will enable us to make the evening run as smoothly as possible. Thank you.