16th Jun 2022
Following the publication of the Government's National Food Strategy, which was commissioned to break the Junk Food Cycle, we thought we should highlight the mini revolution taking place in the Dining Hall restaurant at our school. The food which is available to both staff and students is cooked from scratch by Cucina using locally sourced produce, and since the arrival of a new Executive Head Chef, the menu is becoming even more varied.
Dariusz and his sous chef Ashley, are following the Cucina standard menus, which have a healthy theme that ensure sugar, salt and fats are reduced wherever possible. Their newly planted herb garden means that many of the dishes now benefit from infused olive oils and smoked salts, which mean the pair can pack a flavour punch with reduced quantities!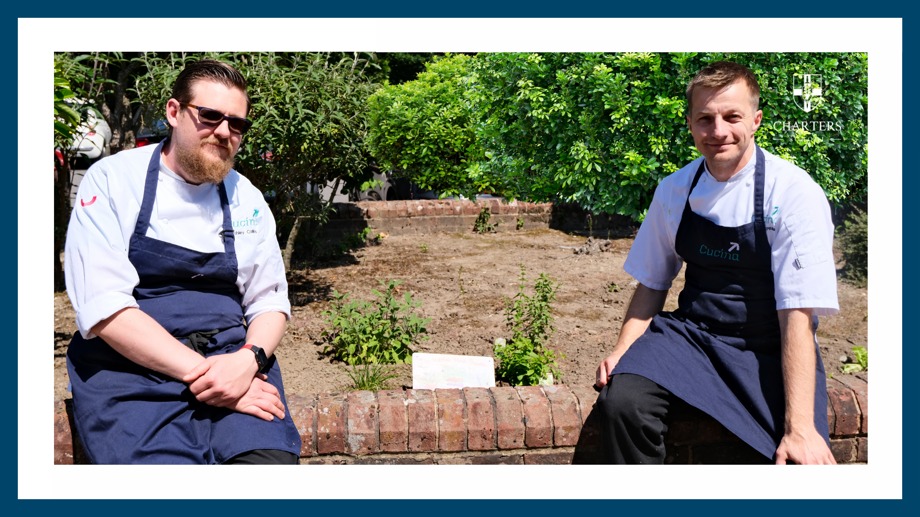 Both chefs are passionate about food and every meal they prepare is planned down to the finest detail. Dariusz said, "if it's not something I would give to my children, I won't serve it in my restaurant." Ashley joined the Cucina team at Charters earlier this year after working with top athletes at Fulham Football Club's training ground, Motspur Park, where high-quality nutrition is a prerequisite for each and every player. Ashley remarked that, "being involved with the football industry has given me an overview of how important it is to get the right nutritional balance," and the pair are certainly introducing a range of new and interesting choices to our restaurant. It's not uncommon to find a salad selection including pomegranate, couscous, hummus and olives alongside a fragrant Moroccan tagine or a spicy Turkish wrap.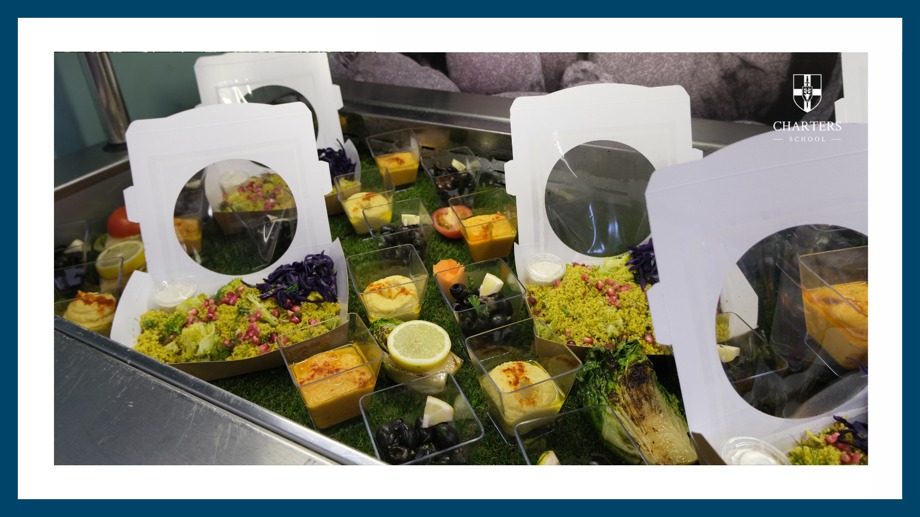 Conscious to offer items that every teenager sees as a their 'staple' diet, the pair have looked to reduce the salt, sugar and fat in their pizza dough and increase the vegetables in their toppings! Over the coming months we will be showcasing the choices available in our Dining Hall by posting a range of images on our social media channels which highlight what students can typically purchase if they are entitled to a Free School Meal.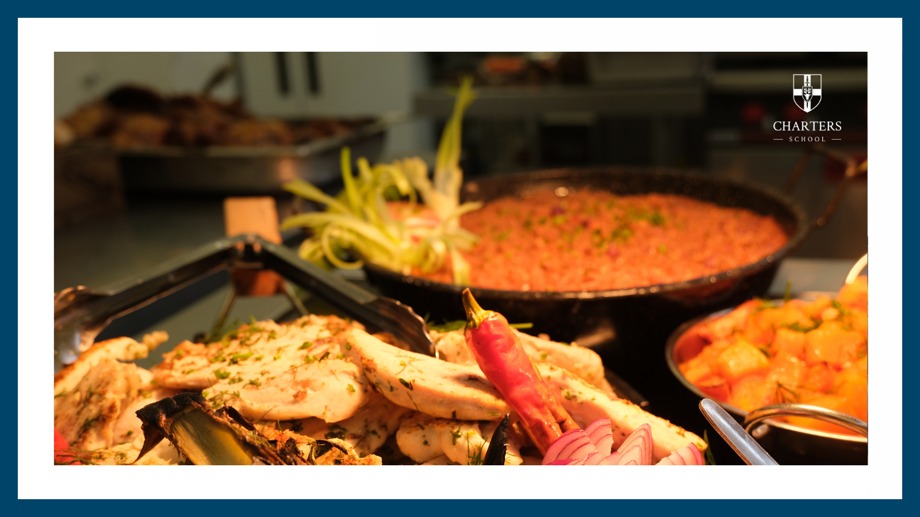 Follow our social media channels below and discover how Cucina are creating affordable, nutritious meals which support the Dimbleby report.
@ChartersSchool - Twitter
@ChartersSchoolSunningdale – Facebook
@charters_school - Instagram