13th Jun 2022
One of our Year 10 classes has been looking at the school rules and debating the topic during their French lessons.
We changed the layout of the classroom to make it easier for students to interact with each other and took the opportunity to teach students some vocabulary for debating.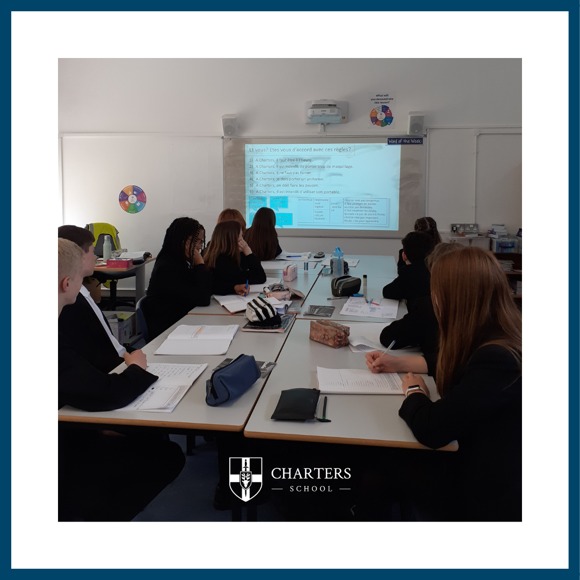 We are currently studying school rules as part of the GCSE curriculum and the lesson allowed students to not only practise their French, but also realise that they can now start to have authentic and spontaneous conversations in French rather than a scripted dialogue.
We even had a guest appearance from Head of Year 10, Mr Devine, who came to listen to their ideas and suggestions.
Our thanks to Miss Ganzhorn for organising such an engaging lesson.