12th May 2022
This week one of our students took part in an event organised by Ascot Racecourse to mark the Queen's Platinum Jubilee.
Along with 69 other local school students, Lottie helped plant an avenue of oak trees in Windsor Great Park along the Royal Procession route from Windsor Castle to Ascot Racecourse.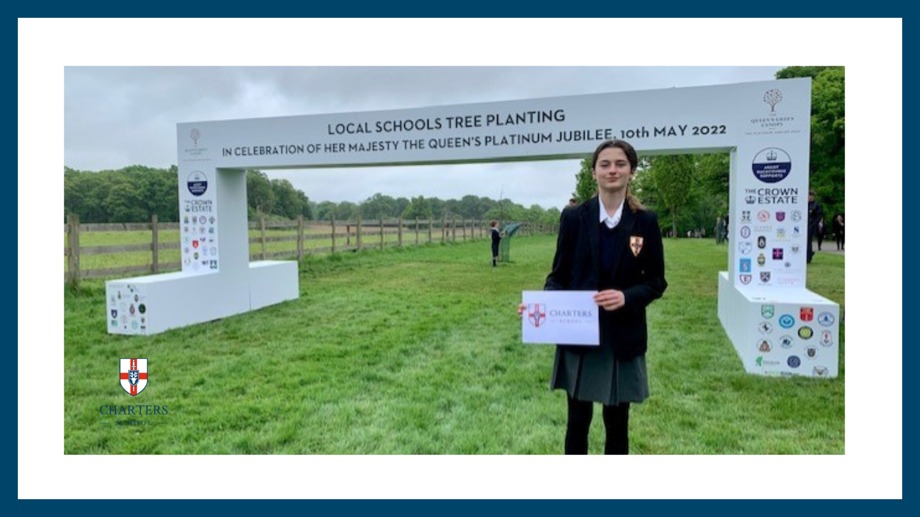 The trees are part of the Queen's Green Canopy, which encourages organisations throughout the length and breadth of the country to 'Plant a Tree for the Jubilee'. It is hoped that this initiative will leave a legacy and improve air quality, increase the natural habitat for wildlife and add a touch of beauty across the UK.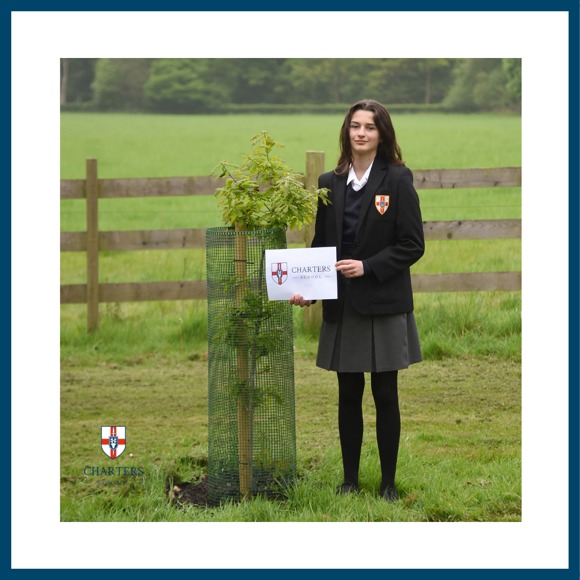 Lottie enjoyed lunch in a marquee at the racecourse after the planting. The new avenue of trees, which can be found on Duke's Lane, will soon receive a permanent plaque to commemorate the Jubilee and we look forward to seeing the trees mature over the coming years.