29th Apr 2022
As we learn to live with Covid19 and the country begins to return to a more normal way of life, it has been wonderful to see our students taking part in an increasing number of school trips.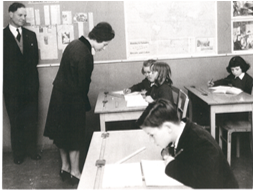 Our school's mascot, Waddleton, is looking forward to joining our students on many of the forthcoming trips, and you can follow his adventures on our social media accounts by searching #WhereIsWaddleton. Waddleton was named after our first Headteacher, John Waddleton, who led Charters from 1958 until his retirement in 1976. He is pictured here showing The Queen around our school when she visited in 1962.
In the past our mascot has accompanied students on MFL trips to France...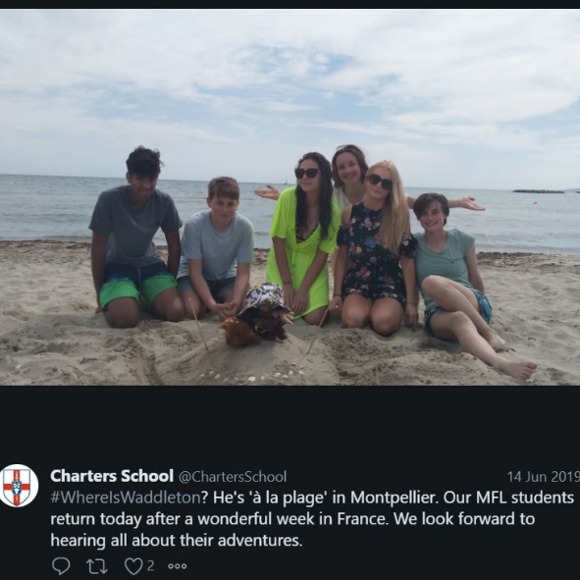 Camped out with students taking part in DofE expeditions...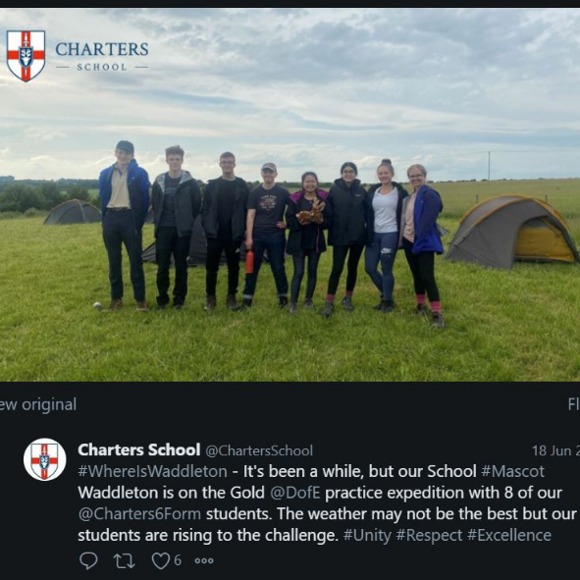 Chatted with residents at local care homes to discover more about life during World War II with the History Department...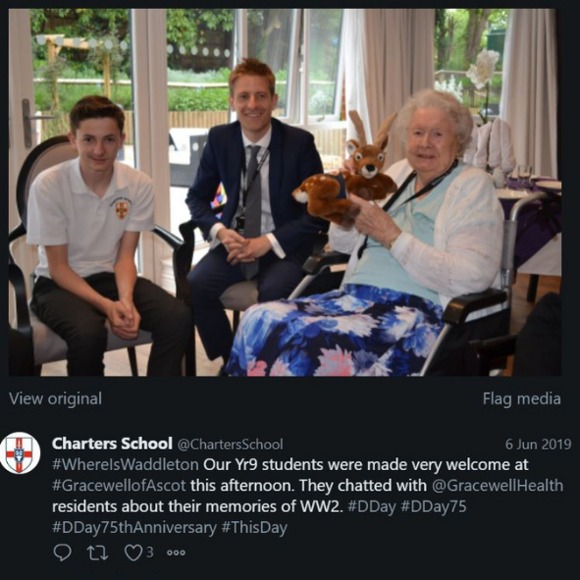 And joined students taking part in sporting fixtures around the country...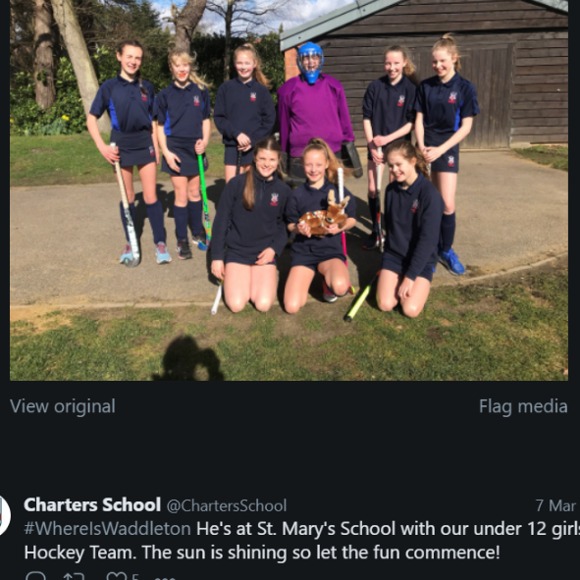 We're looking forward to sharing his adventures with you this term so please follow us on Facebook, Instagram and Twitter to find out #WhereIsWaddleton