23rd Mar 2022
We would like to congratulate our Under 15 Girls' Cricket team for their success in qualifying for the Berkshire County Indoor Cricket final. The girls qualified for the final this week after some outstanding performances against the two other teams who will progress from the East Berkshire division, Wellington College and Bradfield College.
Francesca (Year 9), Elizabeth (Year 10) and Beth (Year 7) all got wickets, which was an outstanding achievement against the Wellington and Bradfield batters.
Against Wellington, we scored 84 runs, however Wellington surpassed that at the end of the 7th over. In a valiant attempt to win, we scored 6 wickets against them, nearly forcing retired batsmen to come back on.
Our batters fared well against both teams; a special mention to Sophie (Year 7) and Evie (Year 9) for scoring two fours and Francesca (Year 9) for batting so well she was forced to retire by the match rules on the Wellington match!
Well done to all the team, Necia, Evie, Francesca (Year 9) , Elizabeth, Hannah (Year 10) Sophie, Eleanor and Beth (Year 7).
It was inspiring for the team to meet England legend, Beth Morgan, who was umpiring. Beth is an incredible cricketer, having played 107 times for England, and a real role model for the sport.
We wish the team every success for the final.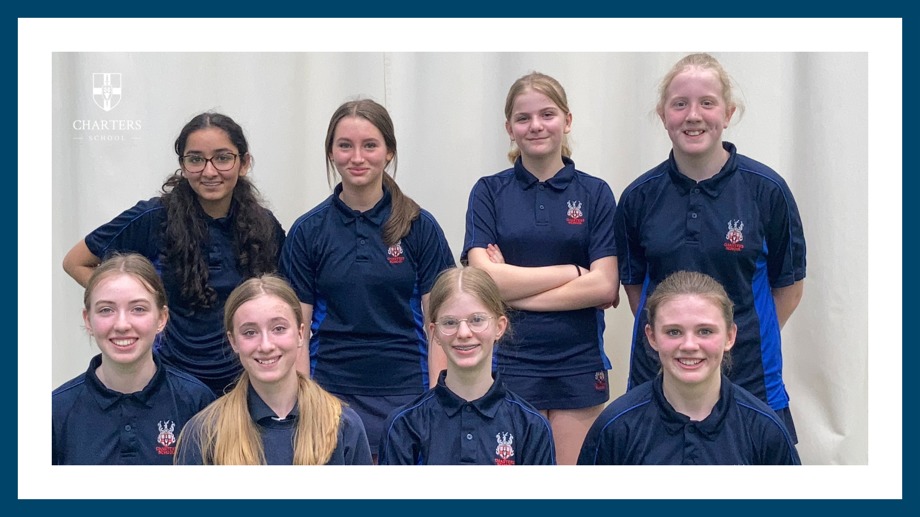 Unity Respect Excellence