18th Mar 2022
On Friday 18 March, we were delighted to host our annual Careers Fair after a two-year hiatus due to the Covid-19 pandemic.
The event was organised to help students discover the range of opportunities available to them when their time at Charters comes to an end, with exhibitors ranging from employers, colleges, universities and training providers. Students from years 9 to 13 were able to learn first-hand from employers about work, employment and the skills that are valued in the workplace, alongside grade or subject requirements that are needed in order to pursue their chosen career paths.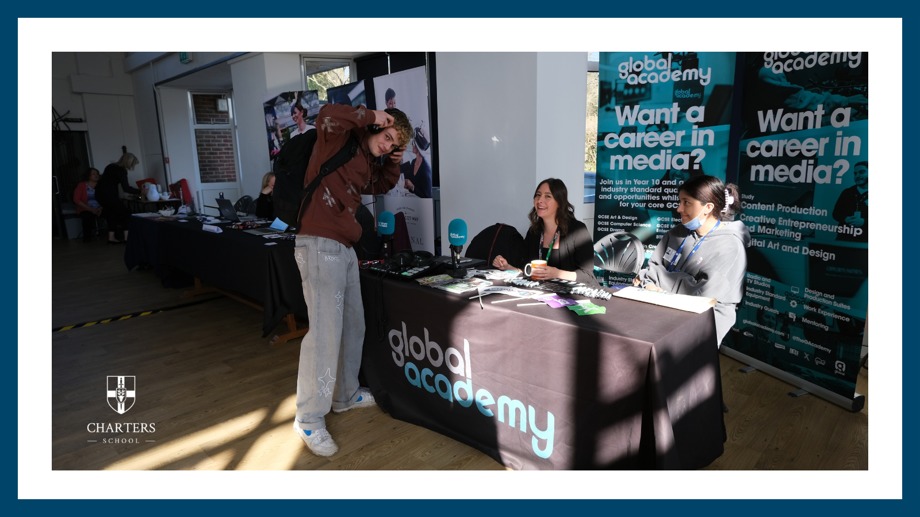 The exhibitors included Ascot Racecourse, Royal Holloway University, South Hill Park and Frimley Park Hospital and NHS Trust.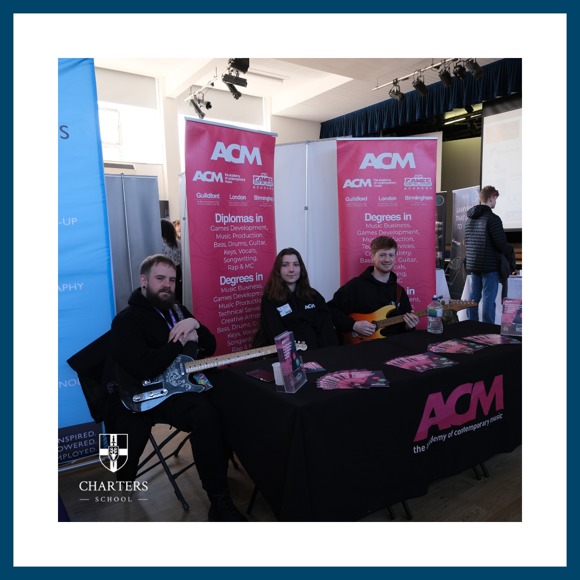 Mrs Henly, Deputy Headteacher and Careers Lead at Charters said, "It's wonderful to see so many organisations back at Charters for our Careers Fair. It's important that we are able to show our students the vast array of post-16 and post-18 opportunities available so that they can make informed decisions about their future pathways."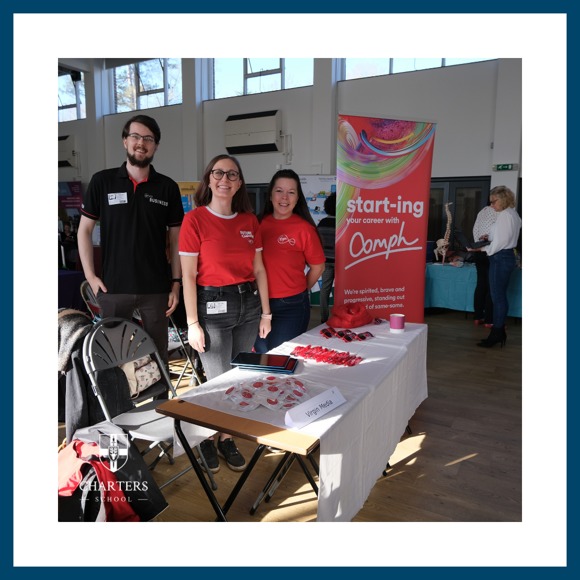 Alongside the Careers Fair, students in years 10 and 12 attended a 'Pathways' presentation which highlighted all post-16 and 18 options, including details about Further and Higher Education, apprenticeships and work and study combinations.
The Careers Fair follows the school's participation in National Careers Week which was celebrated from 7 – 11 March across the entire school.