16th Mar 2022
The Japanese Club, which meets every Week 1 Monday at second break to learn about Japanese language and culture, has been fortunate to receive funding from The Japan Foundation for a number of informative text books. The books, which are supported by a website and online course, are a beginner's guide to speaking and reading Japanese. Japanese Club member Ryan said, "The order of materials really makes sense. It starts off with introductions, how to greet people and ask and reply to simple questions."
The books will also be available to Sixth Form students who can elect to learn Japanese as one of their Wednesday Enrichment classes. When asked about the benefits of having the Japanese from Zero! textbooks as a resource, Lorcan in Year 12 said that it makes it easier to learn, while Lauren said that all the information is in one place.
Librarian and Library Manager Mrs Olding commented that it was "great to have resources for learning different languages in addition to French and Spanish for the school community to share."
We would like to say ありがとうございます, or Thank You, to the Japanese Foundation for funding these wonderful resources and look forward to learning more about Japanese culture throughout our school.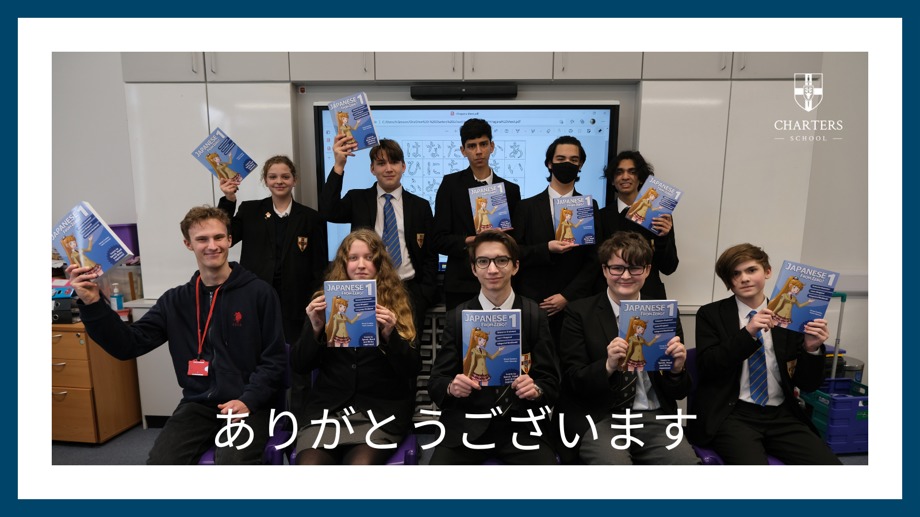 This week the Japanese Club also looked at kendo, (Japanese kendō or "way of the sword"), which is a traditional Japanese style of fencing with a two-handed wooden sword, derived from the fighting methods of the ancient samurai.