14th Mar 2022
Last weekend six of our students took part in British Gymnastics' Teamgym Southern Qualifier in Eastleigh.
Year 9 students Lucy, Emily and Jess all took home gold medals for their teams. Jess and her team took home gold in the Youth Women's Division while Lucy and Emily's team took home gold in the Junior Women's Division.
Sophie who is in Year 7, was placed in third with her team and took home the bronze medal.
Lulu and Maia, who are in Year 9, were also placed in third when their team completed in the Youth Women's Divison.
Lucy, Emily and Jess will be competing in the British Finals on the 2nd April in Sheffield.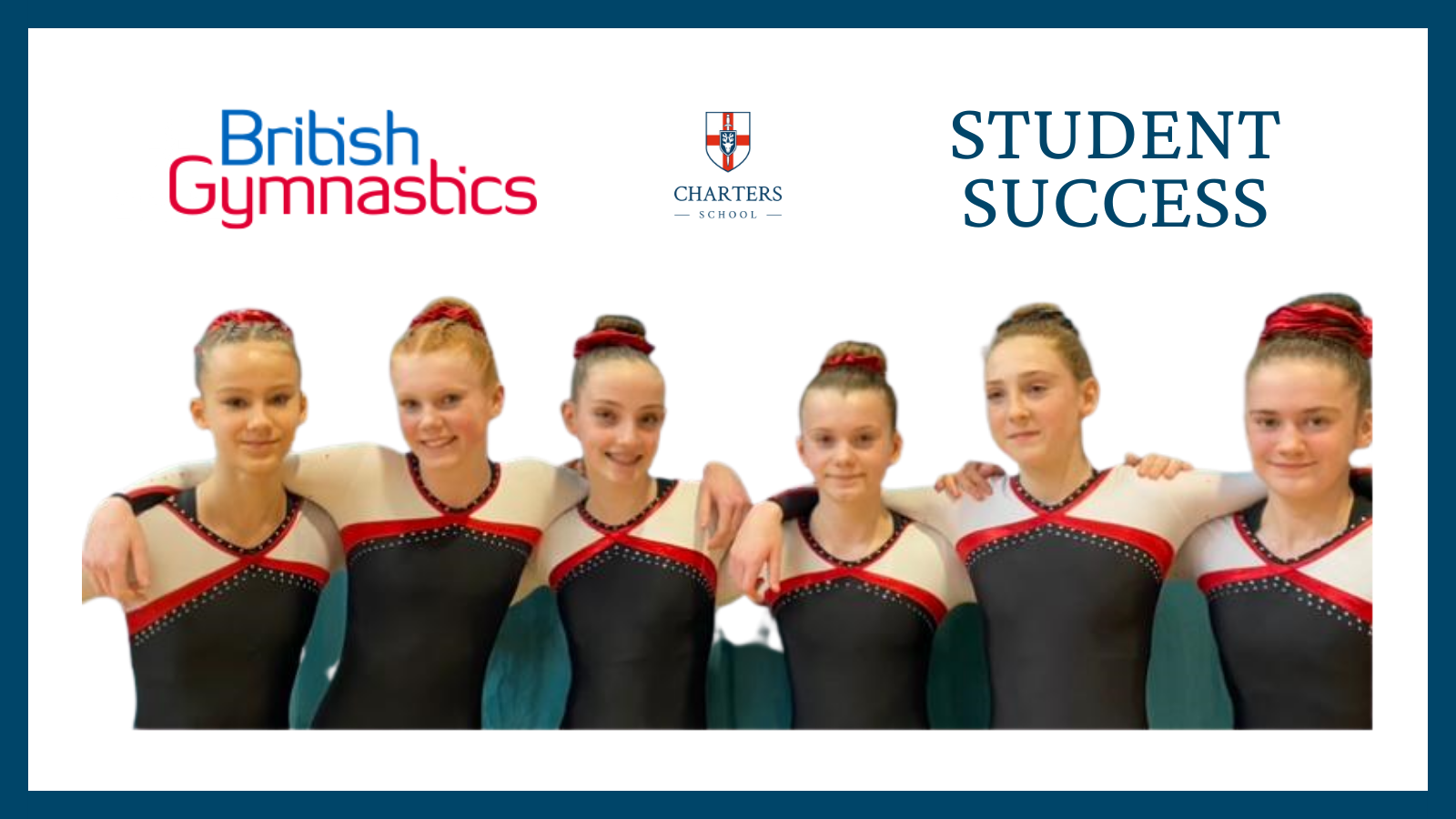 Emily, Lucy, Maia, Sophie, Jess and Lulu are all part of the Teamgym squad at Bracknell Gymnastics Club and train for three hours after school on Tuesday, Wednesday and Friday evenings. Their training schedue shows a real commitment to excellence and reflects our school's motto.
We are very proud that all the girls achieved such success in what was a very difficult competition and wish Lucy, Emily and Jess well for the Birish Finals next month.