School Tours
Charters School Tours –from Monday 20 September
As many of you are in the process of selecting a secondary school for your children we would usually run an open morning at this time of the year, however, given the current national situation we shall be doing things differently this year and would like to invite you and your children along to Charters School for a tour providing you with an opportunity see Charters School operating under normal working conditions.
Tours will run during the first lesson of the School day, on most school days from Monday 20 September. Each tour will be for 20 people maximum and so pre-booking is essential, new dates may be added if there is demand.
To accommodate as many families as possible, the tours are for one parent/carer and one child currently in Year 6, considering admission to Charters School for September 2022.
To book for a tour, please click here or scan the QR code below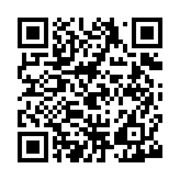 Tours will start at 8.45 am and be finished by 10.00 am. We encourage you to walk to Charters School, however, if you do need to drive, please park in the detached car park, over the road (do not park in the leisure centre car park as this will be locked). On arrival, please go directly to the double green gates at the front of the School where you will be greeted in order to sign in for your tour. Staff will be available to answer any questions. A member of our Senior Leadership Team will show you around. As previously mentioned we expect that these events will be hugely popular so booking is essential, we will not be able to admit anyone who has not made a booking.
Please do not attend a tour if you or your child have any symptoms of Covid.
LET OUR STUDENTS SHOW YOU AROUND...
We hope that the information on the school website will help you decide that Charters School is the right school for your child.
Further information about each subject area and their statement of intent can be viewed in our Curriculum section of the website.