Young Enterprise Achievement
SHOWCASE FINAL 2022
Report by Young Enterprise students
As part of our Sixth Form Enrichment, we have spent this academic year setting up and running our company, Tote-ly U, from scratch. On Thursday 6 May, we competed against over 10 student companies from across the Slough, Windsor and Maidenhead area.
Our team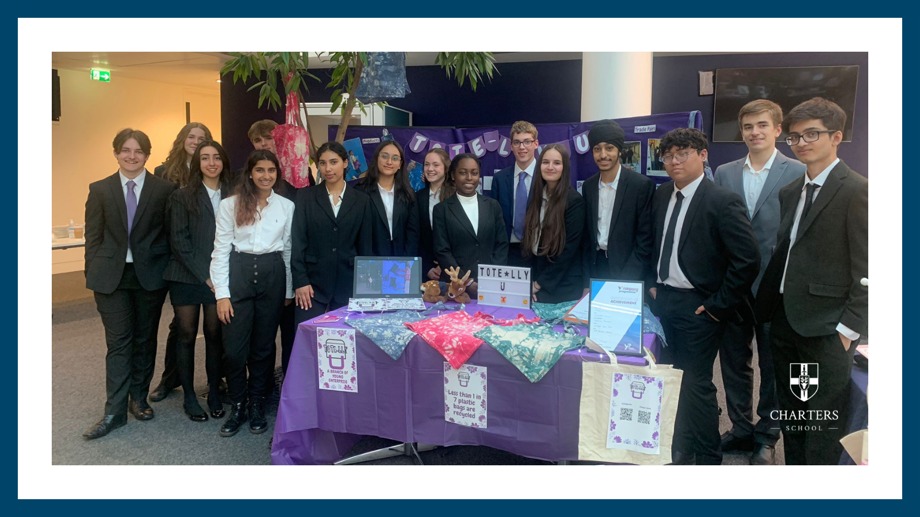 Before the competition, we had to submit a 10 page report giving a detailed description of our business which was marked by the Judges.
On Thursday, after hours of preparation, our team went to Slough to take part in the competition with the other Student companies.
When we got there, we set up our stand with images of our journey and our branding. We then got interviewed by the judges at the stand. We then completed a presentation to all other companies in the local area and judges.
Our display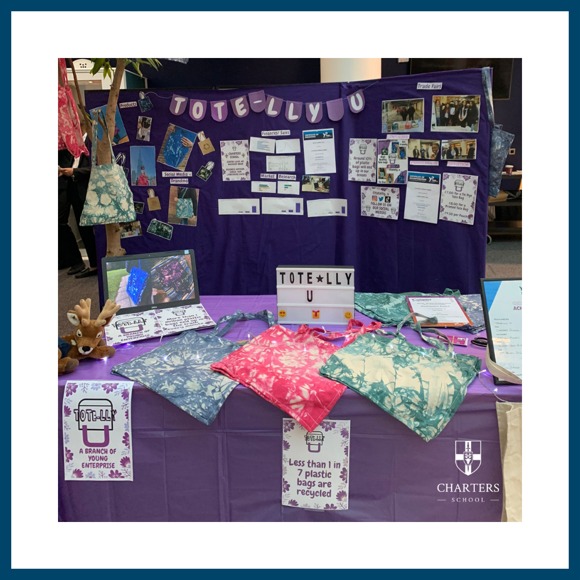 At the end of the event was the Awards ceremony and we won the Teamwork award. The Judges comments were "They had a massive team which was controlled by great leadership and teamwork to be able to get massive financial rewards".
Waddleton, our school mascot, with our award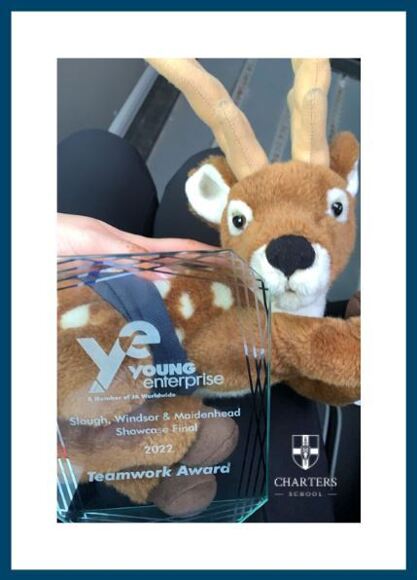 We would like to congratulate all other companies for their efforts because the competition was very tough. We would also like to congratulate Pacific Aroma from Langley Grammar School for winning the area competition and would like to wish them luck in the regional competition.
We would like to thank Young Enterprise for the opportunity and Ms Brar for all of her support in the competition but also throughout the entire Year.