8th Oct 2021
HIGHLIGHT OF THE WEEK
The initial Year Group Council meetings were a great success this week, with elected representatives from each tutor group taking part. The feedback around key questions raised by the groups has been fascinating. The next stage is for the Year Group reps, drawn from the Year Group Council, to go to the whole School Council. This will help them refine common issues that the Head Boy and Head Girl will then present to the Senior Leadership Team and Trustees at their meeting in November. Actions taken as a result of their feedback will then be reported back to students. This is all part of the school's Personal Development Programme that helps students develop how to present their points of view and understand that different people hold different views. More information on Student Voice Systems in school can be found here
MENTAL HEALTH AWARENESS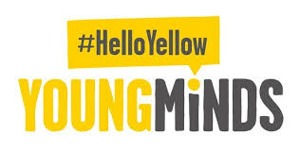 Today Charters took part in World Mental Health Day. We're showing young people that they're not alone with their mental health and raising vital funds for YoungMinds.
Raising money online last year was a real success and we are doing the same this year so you and your family can donate via a link to the school's YoungMinds JustGiving page.
https://www.justgiving.com/fundraising/hy2021-108955
Please donate £1 or more so that we can raise money to support the Youngminds charity. YoungMinds do amazing work to support young people, their parents and their schools.
Help in school: don't forget, if you want to know more about mental health and wellbeing at Charters, just visit the pastoral page of the website.
COVID SYMPTOMS
Please ensure that if you or any member of your household has Covid symptoms, then you book a PCR test. Government site here. Our numbers in school are low and we want to endeavour to keep it that way.
MESSAGE FROM THE NHS IMMUNISATION TEAM FOR PARENTS/CARERS
We have been receiving a lot of parental queries (from schools where vaccinations are currently being delivered) about their children not receiving either flu or a COVID vaccine when they completed a consent form.
Please be aware that you MUST complete a separate consent form for each different vaccination programme e.g. FLU, COVID-19. This is because they are two separate vaccinations that require a different set of clinical questions to be asked before vaccination can occur. If we only receive a completed consent form for one vaccination programme we are unable to take consent on the day or in the 48 hours prior to the school session, as we have to safely check and triage all forms.
Please return to the e-consent system, if you need to complete any further consent forms.
Many Thanks
School-aged Immunisation Team

GCSE AND A LEVEL EXAMS – SUMMER 2022
OFQUAL and the Department for Education have this week announced the results from their consultation into the proposed changes to the GCSE and A Level exams in summer 2022. The findings can be found here. We intend to publish our own response to this, highlighting what it means for Charters students before half term, so please do watch this space.
CAN YOU SPARE £5 A MONTH?
Having a guaranteed income from our generous monthly donors means that we are able to make long term plans. Parents and carers got behind our Fund the Future campaign and generated enough funds for us to lease three new minibuses which recently arrived on site and we would like to encourage more parents and carers to support this scheme.
£5 is the equivalent to:
1 bottle of wine
2 take away coffees
Or
3 hours of parking in central Windsor
We are extremely grateful to all those who make a donation to school funds,and know how transformative a small donation from a large number of people could be for our school.
The easiest way to donate is through our CAF Donate page:

If you are a UK taxpayer and tick the Gift Aid box, we can claim an additional 25p for each £1 donated and it won't cost you anything extra; in fact, higher and additional rate taxpayers can claim a tax reduction on their donation.
Thank you for your support.

STUDENT NEWS
DELICIOUS DNA!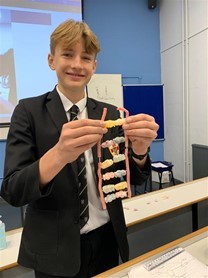 This week in GCSE Biology lessons, our Year 11 students were getting hands-on with DNA, or more precisely they were keen to get their hands on the resources for this task! Students were using the exciting medium of sweets to make models of DNA to physically discover what the basic building blocks of this fascinating molecule are (nucleotides), and how they can come together to make the well-known 'double-helix' structure.
You can see that Will is very pleased with the outcome of his model. The students were also very good at modelling how DNA subunits can be unstable outside the nucleus…not all of the building materials made it back to the teacher!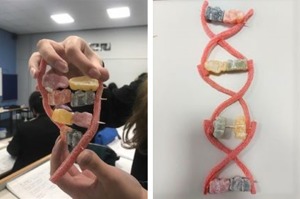 ENGLISH SCHOOLS' FA INTERNATIONAL TRIALS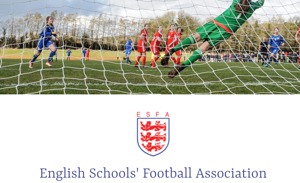 Year 10 student Olivia has been accepted for the English Schools U15s International Football Trials this Sunday. Olivia is really pleased to have been considered and is looking forward to attending the trials. She only had the opportunity to played one full season of football before the 2020 lockdown happened and has spent hours practising her skills at home. She kept her fitness up through running and strength training, and has massively improved through her own determination and positive attitude. We wish her all the best for Sunday.
NOTICES
ADVIZA NHS CAREER WEBINAR
In relation to the NHS webinar taking place on Tuesday, there appears to be an issue with the portal in relation to webinar bookings.
If you have registered for this webinar could you please email careersguidance@adviza.org.uk and they will send out the confirmation and link.
Apologies for any issues this has caused.
DRUGS DOGS
Next week we will have the drug detection dogs in school again as part of our safeguarding programme. As with all visits at the start of the year, this is announced so the community is aware that the dogs are in school. All subsequent visits over the year will be unannounced.
PARENT SUPPORT SESSIONS
We have been overwhelmed by the sign up for sessions this term. More information about the support on offer can be found here
DATE CHANGE - 'Progress reports. How to use progress reports to support your child at home' session has been moved to Wednesday 13 October. If you can no longer attend, a session summary will be available on the website afterwards.
Links to the sessions on 8 November and 9 November will be sent out on the first day back after half term.
ROAD SAFETY
Unfortunately, we have had a recent report of some of our students not taking responsibility for their safety and the safety of other pedestrians and road users whilst crossing local roads. There has been one specific incident on Devenish Road where an upper school student very nearly got hit by a slow-moving vehicle. Thankfully both the student and driver are okay, but only because the driver was driving sensibly. This is not always the case, as you might imagine.
As we have said many times before, we do take the time to be really direct about the need for all students to be aware of their surroundings and be sensible when walking to and from school, particularly when crossing roads. Please could I ask that you robustly reinforce this message at home? The safety of our students is an absolute priority.
Hand in hand with this, as a school community we all should be considerate and responsible when making use of local roads and only wait/park in the designated areas especially at pick up. Please do not park across residential driveways.
Parents/carers dropping off students in the morning should only use the drop off bay next to the netball courts.
Thank you.
JUMPERS UNDER BLAZERS
Jumpers are not a compulsory part of the school uniform. If a student wishes to wear a jumper, it can be purchased from the school shop; these are unisex jumpers and are the only ones that may be worn under a blazer. In line with the Government guidance, the school uniform is being reviewed in preparation for September 2022. We are waiting for the Government's direction to schools.
HOW DO FREE SCHOOL MEALS WORK FOR THE STUDENTS?
Students entitled to free school meals are allowed to purchase two different items, regardless of price, for their lunch. The free school meal allowance applies to lunches only, purchased in the Dining Hall and is available during Period 3 lunch break. Purchases made outside of lunch time must be paid for by topping up your child's account on Parent Pay.
How do I apply?
Applications are made online using the Department for Education Eligibility Checking Service (ECS) which allows your eligibility to be checked confidentially online speeding up the application process. You will need to have your National Insurance number to hand to do so. Apply here.
If you cannot access the online Application Form or need assistance, we can complete the application on your behalf. Please phone the school on 01344 624826 or email charters@chartersschool.org.uk with your National Insurance number to hand to discuss.
PARENTS' GUIDE TO...
The most recent edition of the 'Parents' Guide To' is now available on the website. Please click here to view.

COMMUNITY
THE ULTIMATE CAREER EXPERIENCE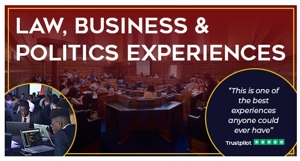 The Ultimate Career Experience website are offering Law, Business and Politics Experiences to students. Please click here for details.
CLINICAL RESEARCH PROJECT
Back in January, we invited our students to take part in a clinical psychology research project that Harriet Norcott from Royal Holloway, University of London was undertaking. Harriet has now published her findings which can be found here.
INVOLVEMENT OPPORTUNITY FOR ENVIRONMENTALLY MINDED STUDENTS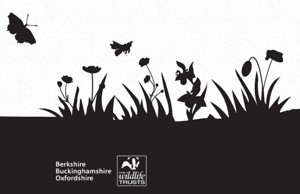 The Berks, Bucks and Oxon Wildlife Trust is committed to helping educate and train future generations of environmentally minded people in the local community. We currently run a monthly Rangers Club for teens at one of our education centres in Berkshire. This club is a safe space where teens can connect with other young people, learn new skills including tool use and practical conservation, find out how they can help the environment and have fun. The next session will take place on Saturday 9 October and after that sessions normally run on the first Saturday of the month. Full details can be found here or on their website (https://www.bbowt.org.uk/events).